483 news items tagged cloud computing
Quanta Computer has developed its first autonomous vehicle, and tested in recently in the US, according to company senior vice president Mike Yang.

Amazon Web Services (AWS) is eyeing a bigger presence in China's fast growing cloud computing market, according to Xia Zhang, Greater China principal enterprise evangelist at AWS.

The server industry is having a weak 2019 due to high inventory levels at clients, but global server shipments are expected to grow around 5% on year in 2020 as clients' inventory...

Gigabyte Technology reportedly will appoint Etay Lee, who currently oversees the company's network communications and server business, as new president, as part of its upcoming top...

Quanta Computer chairman Barry Lam has pointed out that the development of artificial intelligence (AI) cannot be untied from cloud computing and AI will also need to work together...

Power supply maker and energy management solution provider Delta Electronics and Microsoft Taiwan have announced a partnership that includes the former's adoption of the latter's...

China- and US-based datacenter players are expected to replenish their HDD inventory beginning from fourth-quarter 2019 to first-quarter 2020, as demand for datacenter establishments...

Compal Electronics and Inventec are on track to achieve flat sequential performances for their third-quarter revenues as expected, since clients advanced their orders originally for...

Compal Eletronics has warned that Intel CPU shortages remain a factor, along with the US-China trade war, affecting notebook shipments, with the ODM expecting a decline in the third...

The weak global economy is expected to increase enterprise customers' demand for public cloud systems, benefiting datacenter server suppliers including Quanta Computer, Wiwynn and...

Despite lackluster memory demand likely to persist till the end of 2019, the memory industry is expected to see a brighter prospect starting 2020 when 5G services kick off commercial...

Asia Pacific spending on public cloud services and infrastructure is forecast to value at US$26.0 billion in 2019, an increase of 47.1% over 2018, according to IDC. The public cloud...

Compal Electronics' server team has shifted its operation focus from cloud to edge computing, and is vying for orders for edge computing servers from China's top-3 telecom carriers,...

Datacenter server demand will be driven by the availability of Intel's Whitley server platform in 2020, according Wiwynn, a datacenter server making subsidiary of Wistron.

Taiwan-based eCloudvalley Digital Technology, an AWS service provider in Taiwan, is looking to more than double its revenues every year for the next three years and for the next stage,...

The supply chain of servers and network communication devices has continued shifting their production out of China with Taiwan and North America being the two major choices for the...

Worldwide spending on public cloud services and infrastructure will more than double over the 2019-2023 forecast period, according to IDC. With a five-year compound annual growth...

Taiwan-based Intelligent Expiataxy Technology (IntelliEPI) expects its revenues for 2019 to rise 10-20% on year on growing demand for GaAs and InP-based epi wafers to support 5G infrastructure...

With the public cloud continuing expanding its presence in the cloud computing market, a few players including HPE and Chaun-Choung Technology (CCI) have been pushing new products...

Foxconn Technology Group has established complete 8K+5G ecosystems, marking another big step forward in the group's development roadmaps beyond cloud computing, mobile devices, IoT,...

AMD's EPYC server platform is expected to enjoy rising shipments and market share starting the third quarter with the releases of next-generation 7nm Rome-based processors, according...

Wiwynn, a datacenter server making subsidiary of Wistron, is evaluating the feasibility of setting up a manufacturing site in the US to fulfill orders from its local customers in...

As smart applications cannot overly rely on cloud computing, equipping edge devices with machine learning and computing capabilities is giving rise to new market demand, but what...

Huawei's HiSilicon has been ramping up 7nm chip orders placed with foundry partner TSMC to ensure adequate supply for Huawei's flagship P30 series smartphones through at least the...

Quanta Computer chairman Barry Lam, commenting on the US government's announcement of extending the 25% tariff to notebooks and smartphones imported from China, has pointed out that...
Related photos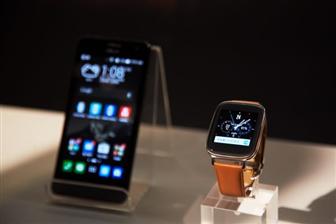 Asustek ZenWatch smartwatch
Photo: Company, Thursday 25 December 2014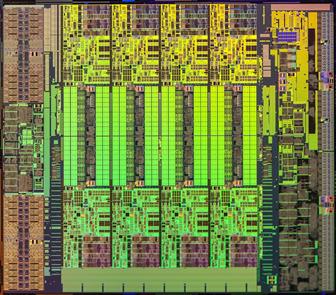 Intel Xeon E5-2600/1600 v3 processor
Photo: Company, Thursday 11 September 2014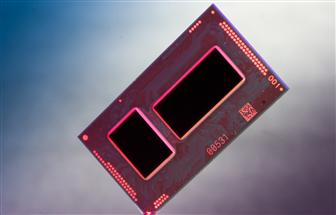 Intel Broadwell package
Photo: Company, Thursday 14 August 2014
Related news around the web