Four startups shared their business ideas with investors and big companies at an event jointly organized recently by Taipei City's Department of Economic Development and Digitimes to promote cross-sector collaboration in building an audio-visual entertainment ecosystem.
Mind & Idea Fly (Mifly), Pi Square, King Kong Streaming and SoftChef attended the Startup X event presenting their ideas to venture capital firms, industrial associations, and enterprises including Taiwan Mobile, Far EasTone Telecommunications, PricewaterhouseCoopers Taiwan, HTC, Nvidia and Compal Electronics.
Mifly, a developer of AR mobile apps, indicated that 5G, due to fast transfer speeds, is expected to enrich user experience by enabling AR/VR in gaming, marketing, e-commerce and education. Mifly has used AR/VR technology in education helping teachers and students at elementary and middle schools, company CEO Roger Lu said.
Pi Square's PiStage, in-house-developed software enabling directors to preview 5G-based real-time high-definition images at different working places in the process of producing animation, can reduce cost and time spent in modifying draft animation by 25%, company CEO Spoke Yao noted.
Live video streaming, as compared with other types of video streaming, needs extemporaneous ideas and interactive scenarios and the demand can be met by 5G's high transmission speeds and low latency, especially outdoor activities, according to King Kong, which plans to use 5G in AI-based recognition to screen out unsuitable content and big data analysis to find users' preference.
SoftChef provides B2B IoT solutions in AWS Serverless architecture to help traditional manufacturers upgrade their manufacturing processes. 5G's high transfer speeds and low latency is helpful for the purpose.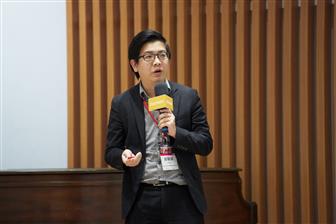 MiFly CEO Roger Lu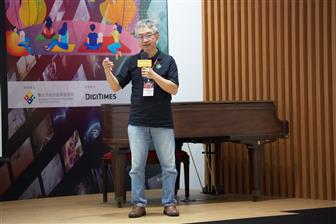 Pi Square CEO Spoke Yao
Photos: Michael Lee, Digitimes, December 2019