While accuracy in AI-based interpretation of medical images is improving, the user experience - mainly for doctors and nurses - and accessibility of the technology to them should be enhanced, says Microsoft Taiwan chief operating officer (COO) Hedy Ho.
For inter-department diagnoses, experts from different departments should share data and hold discussions that can facilitate development of algorithms, Ho said, adding the algorithms can in turn improve efficiency in diagnosis and logistics management for medical IoT application.
For medical equipment with optical lenses, technology of translating voice into text can remind equipment management staff members of maintenance schedule and surrounding environment control for using equipment.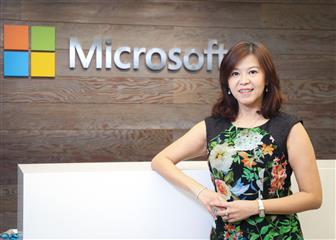 Microsoft Taiwan COO Hedy Ho
Photo: Shihmin Fu, Digitimes, September 2019