789 news items tagged Microsoft
Server makers including Quanta Computer, Wiwynn, MiTAC Computing Technology (MCT) and Inventec have all estimated their second-quarter 2021 server shipments to see double-digit sequential...

Worldwide semiconductor revenues are forecast to surge 12.5% to US$522 billion in 2021, driven by continued-robust growth in consumer, computing, 5G and automotive semiconductors,...

Global notebook shipments not including devices with detachable keyboards went down only 8.7% sequentially in the first quarter of 2021 as demand for education and gaming models remained...

First-quarter 2021 global server shipments amounted to 3.78 million units, down only 1.6% quarter-over-quarter and up 5.2% year-over-year.

Global tablet shipments totaled 35.95 million units in the first quarter of 2021, down 22.7% sequentially, but 45.5% on year, meeting Digitimes Research's forecast in January.

Qualcomm has joined forces with Microsoft, Chunghwa Telecom (CHT), Acer, Asustek, ECS, Inventec and Taipei Computer Association (TCA) to set up "Enterprise Digital Transformation...

Microsoft has announced to begin implementing a two-phase immersion liquid cooling solution that is co-developed with Wiwynn, to its datacenter in the state of Washington for testi...

Power supply maker and energy management solution provider Delta Electronics has upgraded a plant in Taiwan to a smart factory based on 5G private network through cooperation with...

WiAdvance, a subsidiary of Wistron, is looking to start expanding its presence in the 5G and AIoT solutions markets in Southeast Asia in 2022, according to company president Michael...

Microsoft, Chunghwa Telecom (CHT) and Teco Electric & Machinery will cooperate to promote Industry 4.0 in Taiwan by integrating Microsoft's cloud computing technology and services,...

Microsoft will cooperate with Foxconn Electronics (Hon Hai) to promote smart manufacturing using its cloud computing services, AI technology and global ecosystem resources, according...

Pegatron has seen robust demand for notebooks, and is still rushing to fulfill orders slated for delivery by the end of the first quarter, according to industry sources.

Microsoft Taiwan plans to devote more resources to help promote Taiwan's medical care industry, according to the company's marketing and operations director Flora Chen.

Fourth-quarter 2020 global tablet shipments amounted to 51.56 million units, soaring 17.6% from a quarter ago and 19.3% from a year ago.

Global notebook shipments, excluding detachable models, surged over 10% sequentially to hit a fresh high of 60 million units in fourth-quarter 2020, mainly driven by robust demand...

Microsoft Taiwan in January 2021 started first-phase Microsoft Innovative Educator Trainer Program in a bid to drive digital transformation of primary and secondary education in the...

Foxconn expects to improve its gross margin this year to 7% in 2021, and will continue to deepen its deployments in a spate of segments including electric vehicles (EV), robots and...

Fourth-quarter 2020 global server shipments amounted to 3.84 million units, down 9.6% quarter-over-quarter but up 12.6% year-over-year.

Global server shipments are estimated to have surged 7.9% on year to around 16 million units in 2020 and may further rise 5.2% to more than 17 million units in 2021, driven by the...

Ken Sun, president of Microsoft Taiwan, has expressed optimism about business transformation of Taiwan's enterprises, as its joint research with IDC shows that the maturity of Taiwan's...

Intel has reportedly continued to push the development of foldable-screen notebooks with the devices having a good chance to hit store shelves by the end of 2021, according to sources...

As Intel and AMD are expected to release their next-generation server CPUs in the first quarter of 2021, US- and Europe-based datacenter operators have accelerated their paces in...

Microsoft and Coretronic Intelligent Robotics (CIRC) have jointly developed an Azure-based autonomous surveillance drone solution, according to Microsoft Taiwan.

Global tablet shipments amounted to 43.83 million units in third-quarter 2020, up 10.5% on quarter and 0.4% on year.

Taiwan will focus its next wave of technology development on materializing smart healthcare, precision medicine, smart city and digital data governance by leveraging its robust semiconductor...
Related photos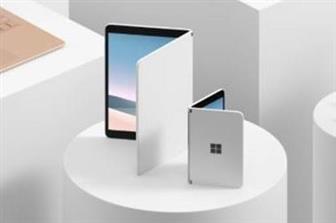 Microsoft's new Surface family
Photo: Company, Monday 14 October 2019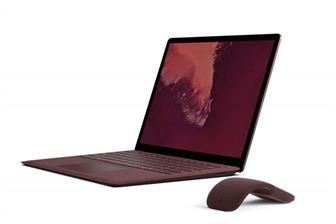 Microsoft Laptop 2
Photo: Company, Tuesday 9 October 2018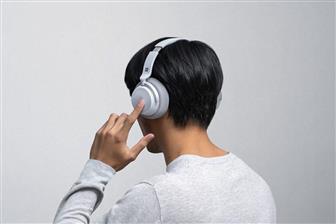 Microsoft Surface Headphones
Photo: Company, Tuesday 9 October 2018
Related news around the web