Computex 2018 will include 5G for the first time as one of its six exhibition themes, in light of the disruptive possibilities of the new wireless technology, according to the organizers.
In late 2017, the world's first specifications for 5G networks were released, ushering in a phase of rapid growth for the next generation of mobile communications. In addition to bigger bandwidth and faster speed, 5G also promises lower latency and a more real-time experience for message transmission.
The Computex organizers quoted Gartner as indicating that Internet of Things (IoT) will be the biggest driver for 5G applications, with 20.4 billion connected things in use worldwide by 2020. As one 5G base station can connect one million end devices per square kilometer, the technology is expected to fundamentally change the industry as well as people's lives.
This year, leading players will meet at Computex in early June to share insights on the latest trends of technology development as the industry witness the next generation of communications, the organizers said.
"Modern lifestyles are intertwined with the evolution of the communications industry. Mobile technologies are bringing people closer and constantly expanding our imagination about future technologies. When 1G was introduced in the 1980s, the technology was analog but already a game-changer. 2G went further and adopted digital signals, changing how people communicated by adding text messaging functions. When 3G opened up an era of high-speed data transfer, mobility was no longer a far-fetched idea and smartphones became popular. Both speed and volume of data transfer have improved further with the arrival of 4G networks, as users can even play online games or stream videos on their smartphones," said Walter Yeh, president and CEO of TAITRA, one of the organizers of Computex.
"Today, everybody is looking forward to the prospect of 5G. Unlike previous telecommunication generations, 5G is so much more than the next generation of mobile technology. It will enable far greater improvements in bandwidth, transfer rate and latency to accelerate AR/VR application adoption and support streaming of higher-resolution 4K videos. It can also be implemented in smart cities, smart homes, IoT, Internet of Vehicles (IoV), and many other applications that are beyond our imagination," said Yeh.
Computex 2018 will bring together leading players in the 5G industry like Ericsson, Intel, Sigfox and Qualcomm to demonstrate compelling technologies and open a new page for the global telecom industry, according to the organizers.
Ericsson's wireless access technology allows 4G and 5G services to share the same wireless transmitter and same spectrum, so as to dynamically tweak the use of radio frequency spectrum for 4G and 5G. Qualcomm will introduce new devices and technologies for applications in mobile communications, IoT and IoV, including Snapdragon X50 5G modem and 2Gbps LTE modem Snapdragon X24 LTE. Sigfox Taiwan and UnaBiz, a Singapore-based IoT-dedicated network operation, will participate in the exhibition again to promote their open platforms and create a market environment that is energetic and competitive.
The 5th Taipei 5G Summit will also be held alongside Computex 2018, showing the world an era of smarter, faster IoT as participants explore issues like 5G service framework and AI applications in 5G.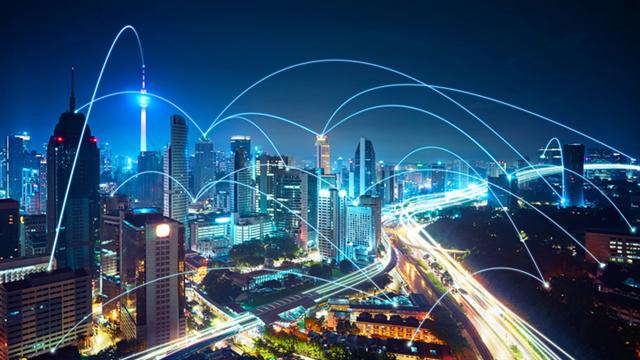 Computex 2018 to showcase IoT potential in 5G era
Photo: Computex organizers