As part of Taiwan president Tsai Ing-wen's five-plus-two innovative industries initiative, Taiwan is looking to transform into a center of biotechnology and medical R&D in Asia and has budgeted NT$10.94 billion (about US$360 million) in 2017 for a biomedical promotion plan.
Recently, Corning Life Sciences VP Richard M Eglen visited Taiwan for the first time to meet with ITRI and discuss possible future partnerships between Corning and Taiwan organizations. Digitimes sat down with Eglen to discuss key trends in the life sciences market.
Q: In Taiwan, Corning is known for its glass products, can you provide some background for the Life Sciences Division at Corning?
A: Life sciences at Corning got stated about 100 years ago with the invention of Pyrex glass (Pyrex is a Corning brand name). Pyrex was a mainstay of the life sciences and chemistry industry for many years. For example, Pyrex containers were used when they were first scaling up insulin production, Pyrex glass was used when penicillin was first being scaled up and Corning was involved when Jonas Salk developed the polio vaccine.
The thing about Pyrex is that it is very resistant to chemical damage so it is perfect in terms of surviving broad ranges of hot and cold temperatures, which is a necessary trait for certain types of experimentation. It is also perfect for holding chemicals since there is no interaction between the glass and the chemicals. So it quickly became a standard product for chemical research as well as biological experimentation.
Since then, Corning Life Sciences has moved more toward plastics but we remain focused on the same principles that have made us a success in the past.
Q: What is the focus now for the Life Sciences Division?
A: There are three major areas where we focus. The first is on standard laboratory products. Almost anywhere you go in a life science laboratory you will see Corning lab bottles or containers.
Another area is in the growth of cell cultures. When it comes to growing cells in the lab you need specialized products that can host the cells and that are really a fit when it comes to growing the cell cultures.
Q: What do you mean when you say specialized products?
A: Well, you have to offer a range of vessels that come in a variety of shapes and feature an assortment of coatings. Some of the coatings are naturally derived like agar but other vessels need to be chemically coated in order to make the plastic more friendly to the cells; in a way you need to influence the cell biology.
Q: What is the third area of focus?
A: The growth of cell cultures has naturally flowed into the area of bio production. For example, drug development needs to be able to move from basic research or cell discovery into mass production of vaccines or the mass production of biologically based drugs, just like any other industry. As a manufacturing company, Corning has strong understanding of this area and we are a key player in that ecosystem.
Q: When we see plastic bottles or containers, even in the medical field, the first thought of many people may be of inexpensive production from China rather than a value-added brand such as Corning. How can you compete in the market? Is it the quality of the products or the specific coatings that enables Corning to be a major player in this area?
A: Of course the first point is the high quality of everything we produce. If you are doing a life science research project the quality of material you are using has to be perfect, really. For many researchers, the Corning brand is a differentiator and we are instantly recognizable in the lab due to the orange caps on all our products.
We also have some proprietary designs on the vessels and some proprietary coating that we put on the plastic. But like any business, you cannot simply look at the products; you need to look at the entire operation. As I mentioned previously, Corning is a manufacturing company so we also understand the importance of a reliable and efficient logistical supply chain and the importance of customer service.
For example, we have application laboratories all around Asia where customers can receive support from Corning in areas varying from the design of their experiments -- and we do that for pharma and academic customers -- to the best way to supply products that can have requirements such as being very sensitive to temperature. So when you talk about quality, a lot of things can be done that stand behind the product.
Q: This is your first visit to Taiwan. Can you talk about some of the trends Corning Life Sciences is seeing in the Taiwan market and why they are of interest to you?
A: Like many regions in Asia, Taiwan is facing an aging population and low fertility rates, which has led to a growing interest in healthcare. To give you some numbers, the percentage of the population that is 65 or older accounted for about 11.5% of the population of Taiwan in 2013. That share will rise to 20% by 2020. So you have this aging population which means there is an increase in demand for related health care professions, such as for therapists, but there is also strong government interest in terms of looking at a biological approach to addressing this issue.
With regard to Taiwan's five-plus-two programs, areas such as healthcare, biotechnology and biological drug production are seeing increased investment. So my purpose here is to evaluate the situation in terms of the interest level in terms of products but to also see if we can develop partnerships with local organizations. For example, I will be meeting with ITRI to discuss technology associated with 3D cell cultures, which is an area that ITRI is interested in researching
Q: Can you speak briefly about trends in 3D cell cultures?
A: As you can imagine, cells grow in your body in three dimensions to form tissue but historically biologists have grown cells on a flat surface - think of the petri dish most people were first introduced to in high school. In a petri dish, cells grow on the agar in flat sheets. This may be a convenient way of growing cells but there is an increasing recognition that cells don't behave in the body like they do in a petri dish so there is strong interest in developing technologies that allow cells to grow in three dimensions, which is closer to the way cells grow in nature.
And this is not just for basic research but it can also be used to produce better models for disease. Think of a cancer tumor. Tumors are 3D spheres. So there is an interest in doing drug development on cells that are grown in 3D as well.
This has been a huge area of interest at Corning Life Sciences. We already know how to engineer plastics. We know how to coat plastics and manufacture them at scale. So now we have gone about producing new design systems to let people do 3D cell cultures and there has been strong interest in this worldwide.
Q: How is it done?
A: The sheet of cells is grown on a surface where they come together and form a ball of cells. Then, for example, maybe that ball of cells will behave like a tumor does and the related drug research that is done on that ball would be like how a drug would react with a tumor from a patient. It is a new way of doing drug discovery.
And the potential can go all the way to making complicated tissues, where you can even print the cells or print tissue structures just you can with 3D printers. So you are getting the authentic biology that you don't get on a flat dish.
Q: How new is this development?
A: The concept of using 3D cell structures has been in the background for many years but it has really accelerated in the past five years. The reason is that technology companies have become increasingly involved in making the technology simple and easy to use.
And this is where a manufacturing company like Corning comes into play in the ecosystem. Previously, this type of research may have been done in isolated research labs but each case was different and the technologies were very unique to that laboratory. So the results didn't scale and were hard to use by others due to complicated protocols, etc.
Q: How big is the market?
A: Globally, the market for cell cultures is about US$700 million and is growing at about 10% a year.
Q: What are some of the key challenges for the life sciences industry moving forward?
A: First of all, the biology is moving quickly. People used to make vaccines using chicken eggs, now you can grow them in a dish. So you have this dramatic acceleration of the biological methods. The next challenge is bringing scale to the technical solutions. A research team may be able to achieve something in a closed sterile system but they need to turn it into a manufacturing process because you want to scale production. For example, demand for a new rabies vaccine is very high and would come from all over the globe. So you would need to figure out how to satisfy that demand. And that brings us to the final challenge. Different regions of the world have different barriers when it comes to regulations and barriers for introducing new drugs. After all, we are talking about medicines and this means requiring medical approval.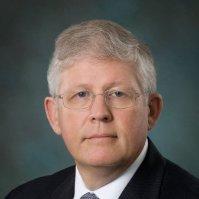 Richard M Eglen, VP and general manager, Life Sciences, Corning
Photo: Company