IoT gateway based on Intel Quark SoC released by AAEON in collaboration with Asus Cloud at Computex 2014
Press release
In collaboration with Intel and Asus Cloud, AAEON will be revealing the world's first Intel Quark SoC gateway in a live demo at Computex 2014. Named the AIOT-X1000, this platform represents one of the latest technological advances for the Internet of Things (IoT). AAEON is an associate member of the Intel Internet of Things Solutions Alliance.
The AAEON AIOT-X1000 is a gateway platform supporting the Intel Quark SoC X1000 series. The processor core at the heart of this system-on-a-chip (SoC) is a 32-bit, single-core, single-thread Intel Pentium instruction set architecture (ISA) compatible CPU operating at speeds up to 400 MHz. The SoC includes support for DDR3, Mini-PCIe, Ethernet, USB device, USB host, SD, UART, I2C, PIO, SPI, JTAG, IDE and WinRiver Linux. The AIOT-X1000 also can support CAN Bus, PAN (Wi-Fi, Bluetooth, ZigBee, RFID), LAN (Ethernet, Wi-Fi), and WAN (2G/3G/LTE). Development for the AIOT-X1000 is supported by the Intel Gateway Solutions for the Internet of Things (IoT) Development Kit DK100 and the Intel Gateway Solutions for IoT Production Kit PK100 Series.
"AAEON's AIOT-X1000 is based on the Intel Gateway Solutions for IoT which is a family of platforms enabling companies to seamlessly interconnect industrial devices into an IoT-ready system over cross-platforms. Designed to connect edge devices to the cloud, the AIOT-X1000 gateway is ideal for manufacturing, transportation and energy applications," said Wayne, CTO of AAEON. "By supporting a variety of connectivity protocols, the AIOT-X1000 is a COTS (commercial off-the-shelf) product ready for OEMs and operators."
"Asus Cloud platform is capable of big data computing and storage, connecting and compiling numerous signals on various types of smart devices and sensors to have such signals gathered, computed, and analyzed on the platform. This means our platform enables real-time bilateral control of device availability as well as many innovative applications," said Peter Wu, CEO of ASUS Cloud. "It is a great honor for us to work with AAEON and Intel this time, and I believe our Internet of Things cooperation is going to bring in brand new intelligent applications to the manufacture sector."
Live demos of the AIOT-X1000 for factory automation will be demonstrated to the public in AAEON's booth (KO315a) and Intel's booth (MO820) at Computex in Taipei from June 3-7, 2014.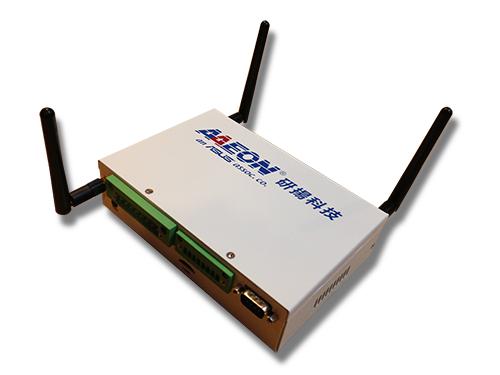 AAEON AIOT-X1000
Photo: Company
About AAEON
AAEON is a leading manufacturer of advanced industrial and embedded computing platforms. Committed to innovative engineering, AAEON provides integrated solutions, hardware and services for premier OEM/ODMs and system integrators worldwide. Reliable and high quality computing platforms include industrial motherboards and systems, industrial displays, rugged tablets, PC/104 modules, PICMG half-size and full-size boards and COM modules, embedded SBCs, embedded controllers and related accessories. AAEON also offers customized end-to-end services from initial product conceptualization and product development on through to volume manufacturing and after-sales service programs. www.aaeon.com
Press Contact
AAEON Technology Inc.
Patty Wu
TEL: +886-2-8919-1234 ext. 1118
Email: pattywu@aaeon.com.tw