435 news items tagged SoC
Dialog Semiconductor and Globalfoundries have entered into an agreement in which Dialog licenses its conductive bridging RAM (CBRAM) technology to Globalfoundries, according to the...

IC substrate makers Nan Ya PCB and Kinsus Interconnect Technology have reported impressive revenue increases for the third quarter of 2020 on strong shipments of diverse substrate...

Winbond Electronics Corporation, a leading global supplier of semiconductor memory solutions, today revealed that the latest system-on-chip (SoC) from artificial intelligence (AI)...

After nearly two months of negotiations and press reports that a blockbuster deal was in the works, Nvidia this week announced a US$40 billion agreement to buy Arm from financially...

Backend houses have seen smooth progress in packaging customized SoCs for Sony's PS5 and yield rates at the foundry partner are also steady, with shipment goal set by the vendor for...

Claims about TSMC having yield rates issues with its 7nm process manufacturing AMD chips for Sony's PlayStation 5 (PS5) games console are highly questionable, according to sources...

Total microprocessor sales are forecast to grow 1.4% in 2020 to nearly US$79.3 billion, following a 2.4% decline in 2019, which was the first revenue drop in the worldwide MPU market...

TSMC, ASE Technology, IC substrate makers including Unimicron Technology as well as international materials and equipment suppliers are all gearing up for the SiP (system-in-package)...

MediaTek has announced its T750 5G chipset designed to power next-generation 5G CPE wireless products, such as fixed wireless access routers (FWA) and mobile hotspots.

MediaTek and Qualcomm have introduced their new AI-capable mobile SoC chips designed specifically for gaming smartphones - the Helio G95 and Snapdragon 732G respectively.

Backend houses continue to enjoy strong chip probing demand for display driver ICs for use in gaming, educational and other-purpose notebooks, thanks to the rise of the stay-at-home...

Renesas Electronics has introduced an ultra-high-definition (UHD) surveillance camera reference design developed in collaboration with Novatek Microelectronics and designed by Systemtec...

MediaTek has introduced the Dimensity 800U as the latest addition in its 5G SoC lineup. The new chipset is designed for multi-core high performance and leading 5G+5G dual Sim dual...

MediaTek is expected to enter volume production of its mmWave 5G AiP (antenna in package) modules in 2021, and ASE Technology will provide backend support with its FC-AiP packaging...

The need for memory solutions in embedded systems is rapidly increasing, in line with the surging growth of Internet of Things (IoT), artificial intelligence (AI), and 5G-enabled...

Niche IC specialist Novatek Microelectronics is reportedly engaged in the development of AI chips for accelerating edge computing at smartphones and other devices, according to industry...

MediaTek has estimated its third-quarter 2020 revenues will reach NT$82.5-87.9 billion (US$2.75-2.79 billion) for a 22-30% sequential growth, well beyond market expectations, as shipments...

MediaTek is expected to see its revenues grow onward quarter by quarter in the second half of 2020, bolstered by a comprehensive lineup of 5G chips and other ASIC portfolios, according...

Taiwan-based backend houses and IC test interface solutions providers have started scaling up their output for midrange 5G smartphone chips designed by MediaTek for the China market,...

Cadence Design Systems and United Microelectronics (UMC) have jointly announced that the Cadence millimeter wave (mmWave) reference flow has achieved certification for UMC's 28HPC+...

MediaTek has announced the Dimensity 720, its latest 5G SoC for mid-tier smartphones.

Unit prices for some SoC chips used in true wireless stereo (TWS) earbuds have fallen below US$1, and are still under downward pressure this year due to fierce competition among China-...

Taiwan-based suppliers engaged in the supply chains of Apple and TSMC may still be able to see their sales performance follow seasonal patterns in the third quarter - traditionally...

Taiwan-based IC substrate makers including Unimicron Technology and Kinsus Interconnect Technology have seen a ramp-up in BT substrate orders for MediaTek's 5G SoCs as the chipmaker...

MediaTek has reported consolidated revenue climbed 11.1% sequentially to a 14-quarter high of NT$67.6 billion (US$2.3 billion) in the second quarter of 2020. The results beat its...
Related photos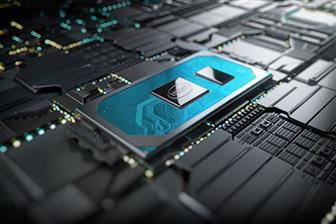 Intel 10th Gen Core processor
Photo: Company, Friday 9 August 2019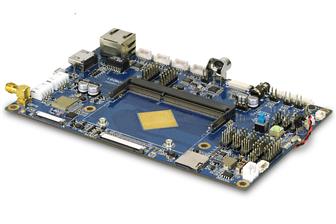 VIA SOM-6X80 system on module
Photo: Company, Tuesday 24 July 2018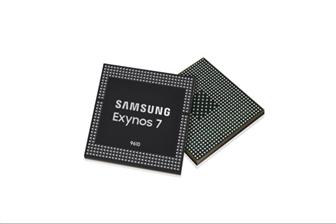 Samsung Exynos 7 Series 9610
Photo: Company, Monday 26 March 2018
Related news around the web