460 news items tagged SoC
WinWay Technology, a dedicated supplier of IC test interface solutions, has recently broken ground for a new plant in Kaohsiung, southern Taiwan.

MediaTek continues to enhance its ASIC and IP design capability through several acquisitions announced recently, while recruiting talent from the IP and IC design industry sectors,...

Silicon IP provider M31 Technology is engaged in the development for TSMC's upcoming 4nm and 3nm process technologies, and will introduce related IPs for mobile SoC designs in 2021,...

Airoha Technology, a MediaTek subsidiary, will acquire all shares of fellow company IC Plus at NT$22 (US$0.78) per share, according to company filings with the Taiwan Stock Exchange...

Realme has launched two new 5G-enabled smartphones in the Taiwan market, as the Chinese handset vendor seeks to further ramp up its share in the local market. Both models will be...

The impact of Huawei's woes on its Taiwan-based chip suppliers has been smaller than expected, according to industry sources.

MediaTek through subsidiary Airoha Technology will invest up to NT$495 million (US$17.6 million) through private placement to acquire an about 20% stake in fellow Taiwan-based IC...

Unimicron Technology expects to resume shipments of BT-based FCCSP substrates for processing handset SoCs in first-quarter 2021 at the earliest, with the shipments to be delivered...

Winbond Electronics Corporation, a leading global supplier of semiconductor memory solutions, announced that a high-performance, low-power Winbond 1Gb LPDDR3 DRAM product has achieved...

ProteanTecs, a global leader of Deep Data solutions for electronics' health and performance monitoring, announced today an upcoming live webinar titled "Increasing SoC Quality and...

ASE Technology has reportedly grabbed flip-chip packaging orders for Qualcomm's just-unveiled flagship 5G SoC Snapdragon 888, as well as orders for the new integrated X60 5G modem,...

Handset application processor vendors have expressed concerns about the supply of BT substrates that may fall due to the suspension of production at Unimicron Technology's fire-hit...

MediaTek is confident its complete mobile SoC lineup will buoy its performance in 2021, according to company chairman Rick Tsai.

As high as 90% of the traffic accidents are related to driver's status, such as fatigue or distraction. Studies have shown that by monitoring driver's behavior and status, the traffic...

Global Unichip Corp. (GUC), the advanced ASIC leader, disclosed today that it has successfully demonstrated the silicon-proven GLink (GUC multi-die interLink) interface using TSMC...

MediaTek has announced on behalf of subsidiary Richtek Technology plans to acquire assets related to the power management solutions product line sold under the Enpirion brand owned...

ASE Technology's development of its CMOS image sensor backend business has been in a low profile, unlike the development of its other offerings such as wirebonding and system-level...

Taiwan's Unimicron Technology reportedly is the sole supplier of ABF substrates for Apple-designed M1 chipsets powering its just-unveiled new MacBook series.

MediaTek has unveiled its MT8192 and MT8195 chipsets for the next generation of Chromebooks, with the 7nm MT8192 for mainstream devices and the 6nm MT8195 for premium models.

MediaTek is on track to garner record high revenues of over US$10 billion in 2020, driven by order dynamics for its comprehensive lineups of chips for 5G, Wi-Fi, PC, smart home and...

Qualcomm and MediaTek are poised to embrace strong shipment growths for 5G SoC solutions in 2021 as sales of 5G phones are expected to grow exponentially in the coming year, particularly...

The supply of 4G SoCs and PA components for both 4G and 5G models are falling short of demand, but may ease by the end of 2020, according to IC distribution sources.

MediaTek expects to post revenues of between NT$89.5 billion (US$3.13 billion) and NT$97.3 billion in the fourth quarter of 2020, representing flat growth or an up to 8% decrease...

Mobile SoC specialist MediaTek has announced over NT$1 billion (US$35 million) worth of fab tools that the fabless chipmaker will spend for its chip production.

TSMC continues to advance in CoWoS-S packaging adopting silicon interposer, with the prospect of entering volume production in 2023 for the sixth-generation of the technology that...
Related photos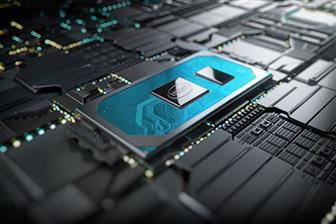 Intel 10th Gen Core processor
Photo: Company, Friday 9 August 2019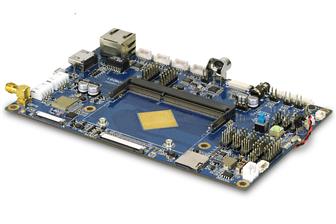 VIA SOM-6X80 system on module
Photo: Company, Tuesday 24 July 2018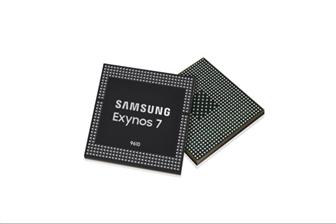 Samsung Exynos 7 Series 9610
Photo: Company, Monday 26 March 2018
Related news around the web