NVIDIA GRID delivers a desktop virtualization renaissance; Cisco, Dell, IBM, Fujitsu, HP, Asustek, TYAN, Supermicro and Quanta (QCT) Now All supporting GRID
Sponsored content
Over the past 10 years the commercial computing market has been enamored with the idea of being able to move data and heavy computation to a central resource, where it can be accessible by the many rather than just the one. You hear about it when companies trumpet cloud computing and discuss virtualization, especially in the context of virtual desktop infrastructure (VDI), client consolidation infrastructure (CCI) and hosted virtual desktops (HVD).
While the market potential for virtualization is huge, it has remained widely untapped. However, when NVIDIA launched its Kepler-based GRID virtual GPU (vGPU) solutions last year, for the first time, the market saw true hardware virtualization of the GPU. Since then, an excited ecosystem has been gearing up for a much wider virtual desktop infrastructure (VDI) in the corporate PC market. NVIDIA has made key partnership deals with hypervisor suppliers Citrix and VMware, OEM server hardware suppliers IBM, Dell, HP among others, and NVIDIA is now inviting the market to test drive NVIDIA GRID virtual GPUs with their favorite software free of charge. The company recently launched an online trial of GRID technology and Taiwan are the first markets outside of the U.S. to have access.
Solving the Challenges of Virtualization
There are currently more than 700 million PCs available in the commercial PC market but the penetration rate for virtualization has remained low at only 3.5%, even as more and more enterprises are realizing the benefits of leaving big data in a central datacenter, rendering it on a server, and shipping only encoded rendered pixels to the client.
The main issue with virtualization is that computing is a visual experience and up to this point using a virtual desktop interface (or VDI) has delivered less than stellar results in terms of giving users a level of visual experience they have grown accustomed to on their PCs. To put it more precisely, every PC has a graphics processor of some kind, even tablets and smartphones have a graphics processor - customers wouldn't use them otherwise, but VDI continues to be driven by CPU-centric server designs. Under such a scenario, a hypervisor sits on the server and runs virtual machines whose graphics are rendered by the server CPU. This method is incredibly inefficient. Even running a Microsoft Windows 7 desktop requires DirectX 9 support, meaning it needs to be rendered on a GPU. To do that in a data center requires a large amount of server resources and this has not really been a financially attractive option for enterprises.
So as a result, the VDI market has mostly targeted the 100 million or so PCs that focus on data input and simple office productivity applications - the realm of the task worker. The rest of the market - the more than 600 million knowledge workers, power users and even designers have been left mostly untapped.
Kepler the key ingredient
It is a bit misleading to say that GPUS have not been used in the datacenter for certain applications and that deployment in these areas can be effective; however they do have limitations. One solution being used is GPU sharing, where the hypervisor lets the client application behave as though it has its own dedicated GPU, while the server GPU responds to one master host. GPU sharing has been a reasonable solution for some companies, but it not ideal. Since a shim driver lives in the guest OS instead of a native graphics driver, not all applications are served well by that shim driver. And, when an enterprise has a long list of applications that need to be compatible with the virtualized environment, the GPU sharing method becomes difficult to manage.
An alternative solution has been to provide dedicated physical GPUs in servers implementing GPU pass-through. Unlike the rest of the physical system components, which are represented as multiple virtual instances to multiple clients by the hypervisor, the pass-through GPU is not abstracted at all, but remains one physical device. Each hosted virtual machine gets its own dedicated GPU, eliminating the software abstraction and the performance penalty that goes with it.
However, shortcomings in both models have prevented widespread deployment. For, example, the software overhead for GPU sharing constrains performance as the user count rises. And the physically dedicated GPU relationship of GPU pass-through misses out on the point of large-scale virtualization - the ability to supporting multiple clients with one shared computing resource.
With GRID, however, NVIDIA has been able to deliver 2D/3D imaging and 100% API support, while being able to scale with the number of concurrent users (CCUs), thus giving GPU-accelerated rendering broader appeal. The key has been Kepler, which implements a Memory Management Unit (MMU) that maps and translates a host's virtual address to the system's physical address, with each process working in its own virtual address space. Kepler also has 256 independent input buffers, each dedicated to a different host, separating each VM's command stream into independent rendering contexts. This combination of an address-space unifying MMU and a VM-specific MMU provides for a true virtual GPU that can serve multiple CCUs without the performance and latency penalty of excessive software overhead.
Expanding the market
Under a VDI using GRID vGPUs, NVIDIA has made it possible for all graphics to be rendered in the cloud, freeing up the end point device from having to have specific requirements. What is displayed on the client is can be as simple as an h.264 stream, meaning anything that can play a YouTube video can view and modify the file.
This could revolutionize some key industries such as 3D designing and video processing that are used to copying data to the client for processing. These industries are seeing dramatic growth in the volume of visual computing data that needs to be processed and the manipulation of files that measure in the hundreds of gigabytes if not terabytes. Copying the raw data from datacenter to datacenter can waste a lot of time. It makes much more sense to leave big data in a central datacenter, rendering it on a server, and then ship only the rendered pixels to the client.
Moreover, peripheral business users, such as in marketing, sales engineering departments and in procurement departments, will be able to access the visual data remotely to tap into a single, up-to-date project database at any point in the workflow. These power users and knowledge workers may not be directly engaged in product creation, but their work still depends on being able to quickly, accurately view and mark up project material.
In terms of market opportunities, it may seem easy to understand the opportunities for 3D engineering but what is much harder to understand and what the industry has been missing for quite a while is the benefits for average workers and their reliance on Microsoft Windows 7, which is the most pervasive graphics application in the world. The Windows 7 desktop requires DirectX 9, while office productivity applications also increasingly rely on multimedia and complex graphics. Even Internet usage without HTML 5.0 support is not visually compelling. So, while a single user may be able to get away with a CPU-based VDI or previous versions of shared GPU, such solutions cannot scale for larger enterprises, which was a previous sticking point for companies looking at virtualization. With GRID vGPUs, performance results will improve to the point where companies can make decisions on considerations other than "it just doesn't look good."
This means the market is moving to a new opportunity whereby not only the 225 million designers and power users could benefit, but the 600 million knowledge workers could benefit from virtualization as well.
Building an ecosystem
No company had ever been able to virtualize a GPU before NVIDIA released its GRID vGPUs so there was no widespread ecosystem support. NVIDIA has been working closely with industry partners over the past year to transition the market and make GRID vGPU a viable solution for the enterprise. Hypervisor vendors need to build vGPU support into their technology, while server OEMs need to include GRID vGPUs in their servers. NVIDIA has also been working with customers to implement test trials.
In terms of hypervisor support, Citrix was agile and quickly began supporting NVIDIA GRID vGPUs with its Citrix XenServer. Citrix's support helped NVIDIA grow its base of company trials by 10-fold in one year, from a handful of trials to to over 500 enterprises now. VMware announced it will begin supporting NVIDIA GRID vGPU later this year, and with the market share of its VMware ESX hypervisor approaching 80%, it should spur even more interest in NVIDIA GRID.
Under NVIDIA'S relationship with VMware, In addition to providing virtualization of GPU under a private data center scenario, it will also support VMware's Horizon DaaS (Desktop as a Service) platform that can support public and hybrid clouds.
Currently, VMware supports about 19 partners, with Navasite currently being first in the process of deploying NVIDIA GRID for enabling virtual desktops. This opens up the opportunity for deploying a hybrid cloud, which would consist of an onsite premise deployment and then additional capacity for customers would be deployed by using a cloud hosted environment.
On the hardware side, NVIDIA has signed up all the major global hardware OEMs to deliver GRID vGPUs installed. Cisco, Dell, IBM, Fujitsu, HP, Asustek, TYAN, Supermicro and Quanta Cloud Technology(QCT) are all supporting GRID. These products are not just niche products. The HP ProLiant DL380 is the number one server in the world in terms of shipments and the Dell PowerEdge R720 is right behind. These are the models that are supporting NVIDIA GRID.
Test drive NVIDIA GRID virtual GPUs
Because the virtual GPU market is so new, NVIDIA realizes that customers are struggling with believing the benefits of VDI due to their previous disappointing results with virtualization. Therefore, NVIDIA is now offering customers the ability totest-drive its cloud-delivered graphics acceleration for enterprise applications. Customers no longer need to invest large amounts of time or money to build a proof-of-concept private cloud; they can simply test benefits of graphics acceleration for virtualized desktops. NVIDIA is confident that it can deliver a better experience for remote desktops and applications, can run graphics-rich applications in a virtualized environment, and can handles complex graphics files and images. Customers are invited to take the free GRID test drive at http://www.nvidia.com/trygrid.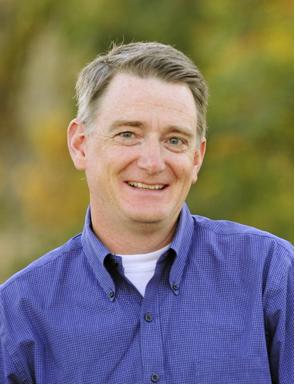 Will Wade, Director, GRID Product Line, NVIDIA
Photo: Company