AMD has announced the introduction of the ATI Radeon HD 5450 graphics chip, the latest addition to the line-up of ATI Radeon HD 5000 series GPUs.
The ATI Radeon HD 5450 delivers a state-of-the-art HD multimedia and game experience at a value price, claimed AMD. Sharing the same features found in the ATI Radeon HD 5800 series (support for DirectX 11, ATI Eyefinity multi-display technology and ATI Stream technology) the ATI Radeon HD 5450 provides an uncompromising Microsoft Windows 7 experience.
The ATI Radeon HD 5450 graphics card offers great performance, allowing users to get the true Windows 7 experience with full DirectX 11 support, for less than US$60 for a 512MB memory configuration.
The ATI Radeon HD 5450 graphics enable high quality, high-definition home theater experiences with features such as HDMI 1.3a with Dolby TrueHD and DTS-HD Master Audio for media PC.
The ATI Radeon HD 5450 is available immediately from a number of partners, including Asustek Computer, ASK, Club 3D, DMM, GBT, HIS, LDLC.com, Micro-Star International (MSI), Sapphire, TUL (PowerColor), VT and XFX.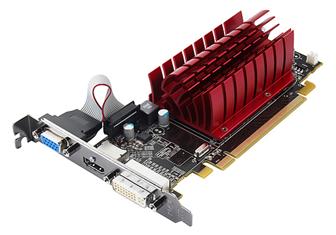 AMD ATI Radeon HD 5450 graphics card
Photo: Company