Nvidia has launched its next-generation Tegra processor, specifically designed for the high-resolution needs of tablets.
The new Tegra processor combines features such as web browsing, streaming 1080p video, Adobe Flash Player 10.1 support, and 3D user interfaces, while offering battery life for a whole day.
The new Tegra features eight independent processors, including a dual-core ARM Cortex A9 CPU running up to 1GHz for mobile applications. These processors are used together or independently to optimize power usage at all times. With its ultra low-power design, Tegra delivers over 16 hours of HD video or 140 hours of music-on a single charge, according to Nvidia.
Nvidia and the Verizon Wireless LTE Innovation Center are demonstrating a full 1080p HD Internet experience on touchscreen tablets based on the new Tegra processor.
The tablet is designed by Innovative Converged Devices (ICD) utilizing the ultra-broad bandwidth of a Motorola 4G wireless modem, operating over a pre-commercial Verizon Wireless LTE network.
The collaboration was fostered at Verizon Wireless' LTE Innovation Center, which provides an environment for companies to work together in developing innovative products that leverage 4G LTE technology.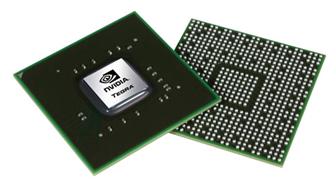 Nvidia new Tegra processor
Photo: Company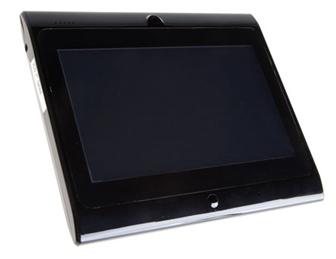 A tablet PC based on Nvidia's new Tegra processor
Photo: Company