1866 news items tagged PC
Notebook-use keyboard and CCM (compact camera module) maker Chicony Electronics saw its revenues, gross margins and operating profits all hit record highs in the first quarter of...

Worldwide semiconductor revenues are forecast to surge 12.5% to US$522 billion in 2021, driven by continued-robust growth in consumer, computing, 5G and automotive semiconductors,...

Industrial PC maker Advantech expects its second-quarter 2021 sales to be affected by the ongoing shortages of upstream components, with 5-10% of the orders set to see delays in delivery,...

With chip and component suppliers prioritizing their shipments supporting high-end products, such as the iMac, Apple is likely to overtake HP as the top all-in-one (AIO) PC brand...

Although PC brand vendors are mostly keen about shifting production to India, eyeing its PC market's strong potential, their manufacturing partners are rather conservative, according...

Quanta Computer will see shipments for Apple's new iMac series boost its total AIO (all-in-one) PC shipments this year, market sources believe. Hewlett-Packard (HP) is another major...

DRAM contract prices are expected to rise 18-23% sequentially in the second quarter of 2021 with prices for PC- and server-use DRAM memory surging over 20%, according to TrendForce...

Shortages of PC components should start easing in the second quarter of 2022, according to Young-Way Liu, chairman for Foxconn Electronics (Hon Hai).

Asustek Computer is currently in talks with partners in India for manufacturing PCs there, and is looking to expand its share in the South Asian country's consumer PC market to 20%,...

Vietnam's output from the electronics, PC and optical product sector increased 12.3% in value on year in first-quarter 2021, according to the country's Ministry of Industry and Tra...

Taiwan-based IC design houses including MediaTek, Elan Microelectronics and Realtek Semiconductor have moved to diversify their foundry partners amid tight capacity at many pure-play...

Global shipments of traditional PCs, including desktops, notebooks, and workstations, grew 55.2% on year during the first quarter of 2021, according to IDC.

PC DRAM contract prices, which has grown 3-8% in the first quarter, are forecast to register another sequential growth of 13-18% in the second quarter, according to TrendForce.

Asustek Computer saw its net profits jump 119% on year to a record high of NT$26.56 billion (US$938 million) in 2020, thanks to pandemic-driven demand.

Taiwan-based graphics card makers including Asustek Computer, Gigabyte Technology and Micro-Star International (MSI) are expected to generate handsome profits in 2021, thanks to pandemic-driven...

PC OEMs are expected to increasingly adopt DRAM-less SSDs in their entry-level and mid-range models for cost reasons, according to industry sources.

Taiwan's PC monitor shipments grew 3.7% sequentially and over 10% on year to come to 25.69 million units in the fourth quarter of 2020.

Taiwan's PC monitor shipments are expected to fall 8.2% sequentially in the first quarter of 2021, after registering a 3.7% sequential increase in the prior quarter, according to...

Taiwan-based ruggedized PC specialist Getac Technology has expressed optimism about its operations this year.

The global supply of notebooks and other PCs will remain constrained all the way to the third quarter of this year as components continue to be in tight supply, according to Acer...

Acer will step up promotion of non-PC products including smart speakers, AI-based face identification solutions, digital signage and air purification systems in the Taiwan market...

Gianfranco Lanci, COO and president for Lenovo, will retire from the PC vendor in September 2021. The company also disclosed organization and personnel changes that will become effective...

The supply of SSD device controller ICs remains tight, which may continue to boost SSD prices despite sufficient NAND chip supplies, according to industry sources.

Global AIO (all-in-one) PC shipments will be weighed down by lingering shortages of crucial parts and components to suffer a sequential decline of 17.5% in the first quarter of 2021,...

Micron Technology has announced volume shipments of 1α (1-alpha) node DRAM products.
Related photos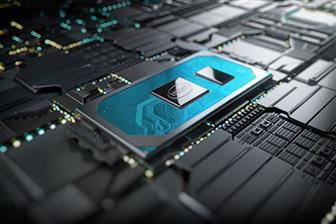 Intel 10th Gen Core processor
Photo: Company, Friday 9 August 2019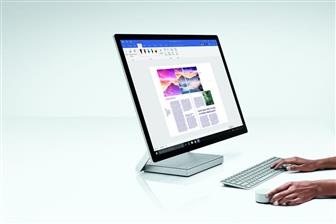 Microsoft Surface Studio 2 AIO PC
Photo: Company, Tuesday 9 October 2018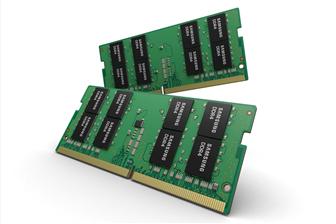 Samsung 10nm 32GB DDR4 SoDIMM
Photo: Company, Friday 1 June 2018
Related news around the web