Japan-based PC vendors Toshiba and Fujitsu both unveiled their latest 10.1-inch netbooks in Taiwan recently.
Toshiba on May 12 debuted the NB200, its first 10.1-inch netbook to go on sale in Taiwan at NT$21,800 (US$651). The NB200 is equipped with Intel's Atom N280 processor and is made by Compal Electronics on an OEM basis.
The NB200 features 1GB of memory, 160GB hard drive and Windows XP, and will mainly target the high-end market.
Toshiba also has an 8.9-inch netbook, the NB100, but the model is currently only selling in the US, the UK and Mexico.
Fujitsu on May 12 launched the M2010 manufactured by Quanta Computer and priced at NT$17,800.
The M2010 features an Atom N270 processor and 945GSE chipset, and weighs 1.15kg, noted Fujitsu.
Fujitsu said it currently does not have plans for 11.6-inch models, but will push its 12-inch notebook instead. The company also revealed that CULV-based ultra-thin notebook will be ready by the end of the year.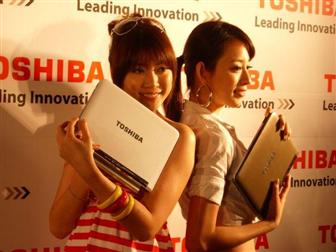 Toshiba NB200 netbook
Photo: Yen-Shyang Hwang, Digitimes, May 2009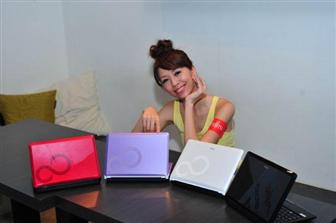 Fujitsu M2010 netbook
Photo: Max Wang, Digitimes, May 2009