64 news items tagged 10.1-inch
During a survey of southern China's white-box tablet supply chain recently, Digitimes Research found that Intel will not be able to supply its Cherry Trail-based solutions to white-box...

Tablet panel pricing has remained flat so far in October 2014, with 7-inch IPS/FFF panels at US$25 and 10.1-inch IPS/FFF panels ranging from US$34-38, according to statistics from...

Asustek Computer on October 8 announced the launch of the Transformer Pad TF701T, a 10.1-inch convertible tablet featuring Nvidia's Tegra 4 processor in the Taiwan market at a retail...

Initial sales of Samsung's new Galaxy Note 10.1 are estimated at only 400,000-600,000 units a month, according to industry sources. In addition, sales of Samsung's existing 10.1-inch...

Samsung Electronics has reduced orders for components used in 10.1-inch tablets, according to Taiwan-based supply chain makers, because 10.1-inch tablet sales have been far below...

Samsung Electronics, Acer and Micro-Star International (MSI) have launched 8-inch tablets and Hewlett-Packard (HP), LG Electronics, Lenovo and Asustek Computer are expected to follow...

Asustek Computer hosted a launch conference for its Windows 8-based products on October 24 in New York, showcasing several new machines including the dual-screen Taichi, which is...

Acer and Asustek Computer's Windows 8 tablets are reportedly to be priced at above US$800, about the same price as the New iPad with the highest specifications, and market watchers...

Huawei Technologies aims to expand its tablet PC product line. The firm plans to introduce the MediaPad 10 FHD with a 10.1-inch IPS screen that has a resolution of 1900 by 1200. The...

Hewlett-Packard (HP) and Dell will launch 10.1-inch Windows RT tablet PCs equipped with processors developed by Texas Instruments and Qualcomm respectively in the fourth quarter of...

Asustek Computer has announced its latest 10.1-inch Windows-on-ARM (WoA) tablet PC – Tablet 600, which is expected to start shipping in September and will be available in retail...

The latest market rumors indicate that Amazon is likely to launch a 10.1-inch Kindle Fire in the third quarter, while tentatively suspending the launch of a speculated 8.9-inch mod...

Many China-based white-box vendors are showcasing 7.0-inch tablet PC models at shipment prices of US$65-80 and 10.1-inch models at US$100-110 at the 2012 Hong Kong Electronics Fair...

Intel is set to push a tablet PC product codenamed StudyBook to target emerging markets and will adopt the same sales model as its Classmate PC, according to sources from PC players...

Acer, after refuting rumors about plans to phase out of the tablet PC and smartphone markets, has adjusted strategies for its tablet PC business and will focus on a Windows-based...

Commenting on the recent rumors that Korea-based Samsung Electronics will stop producing 10.1-inch netbooks in the first quarter of 2012, leaving the netbook market to the top-2 players...

Lenovo has launched two 10.1-inch tablet PCs, the ThinkPad Tablet and IdeaPad K1, in the Taiwan market. Both models are powered by Nvidia dual-code Tegra CPUs with the ThinkPad Tablet...

White-box tablet PC players have cut their pricing for 7-inch models hoping to clear up their inventory before Amazon's new 7-inch Kindle Fire is released in November priced at US$...

Amazon is expected to outsource the production of 10.1-inch tablet PCs to Foxconn Electronics (Hon Hai Precision Industry), and shipments of the 10.1-inch tablets are likely to begin...

Samsung Electronics expects to acquire a 30% share in Taiwan's tablet PC market by the end of 2011, only behind Apple, according to an executive from Samsung Taiwan.

Taiwan-based notebook vendor Asustek has achieved a strong performance in the tablet PC market, but may not be able to achieve its shipment goal of 20 million notebooks and netbooks...

Foxconn Electronics (Hon Hai Precision Industry) has reportedly landed orders for 10.1-inch tablet PCs from Amazon with shipments to begin in 2012, while Quanta Computer has begun...

Commenting on the tablet PC market, Nvidia CEO Huang Jen-hsun, at a company's press conference in Taiwan, pointed out that consumers do not care whether their products use x86- or...

Japan-based notebook brand vendor Toshiba reportedly has abandoned ideas for developing Windows 7-based tablet PCs and Chromebooks as the two devices have already disappeared from...

Japan-based notebook brand Fujitsu has recently launched its self-developed 10.1-inch LifeBook TH40/D tablet PC featuring Windows 7 in Japan, the US and Europe, and the company is...
Related photos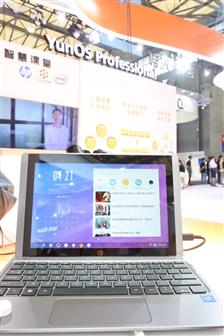 HP YunOS Book 10 G1 2-in-1 device
Photo: Company, Tuesday 4 July 2017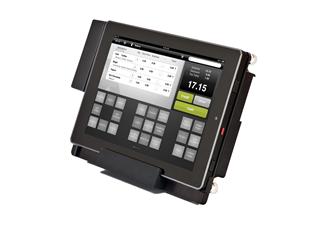 VIA Viega ruggedized Android tablet
Photo: Company, Friday 18 July 2014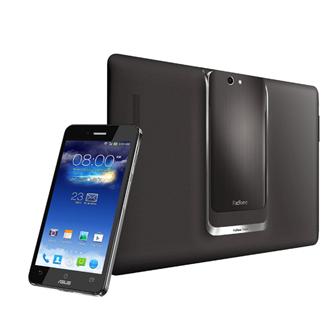 Asustek PadFone Infinity smartphone/tablet
Photo: Company, Tuesday 1 October 2013