120 news items tagged Tatung
According to research conducted by the Ministry of Economic Affairs' Bureau of Energy, power consumed by motor equipment and applications account for over 50% of overall electrical...

Tatung's motors business has been operating for over six decades with sales worldwide. With "Tatung Motors Drive the World" as its theme, the company will showcase various...

Micro grid is a traditional power grid with downsized power generation, transmission, distribution, and consumption. With modernized scheduling and management, micro grid meets the...

Generally around the world, industrial power consumption accounts for 40-60% of a nation's total energy consumption, and 70% of the industrial power is used by motors. Accordingly,...

Taiwan-based Tatung is looking to expand its smart solutions further into the residential segment in the first half of 2015, according to company president WY Lin.

Global warming and climate change are posing threats to the environment that our lives rely on. This has given rise to the concepts of green buildings that encompass greening, water...

At the European Utility Week, Tatung Company announced the availability of its OEM MEVSE Module for Electric Vehicle Supply Equipment (EVSE) featuring Vehicle-to-Grid (V2G) communication...

After many years of construction, most developed nations now have fiber-to-the-building (FTTB). However, FTTB alone will not be enough to satisfy the bandwidth demands of the various...

Tatung has said it has won a project to set up rooftop PV systems in 38 public schools and 38 government organizations in Taiwan's Penghu (Pescadores) islands, with total installation...

Taiwan-based machinery and household appliancea maker Teco Electric & Machinery plans to turn a factory in Subic Bay, the Philippines, into a plant for making electric vehicles...

Taiwan-based Tatung has been constructing rooftop PV systems at more than 70 public schools in central Taiwan and already unveiled the first one on May 28, according to the company...

In a report dated 10 years ago, the Council for Economic Planning and Development made a forecast basing on the dramatic annual increase in Taiwan's aging index that a decade later...

Over the past 60 years and throughout the establishment of Taiwan's electrical infrastructure, Tatung has helped Taiwan Power Company (TPC) build power plants and substations. Tatung...

Taiwan is highly dependent on imported energy, which is a potential threat to the security of its energy supply and its economic development. This is why energy conservation and carbon...

Tatung is exhibiting smart-energy system solutions, including electric machines, high-efficiency motors and transformers, smart power meters and electric wires and cables, at the...

Tatung, a Taiwan-based own-brand machinery and consumer electronics maker, has extended business operation to PV-ESCO (photovoltaic-energy service company) and signed with New Taipei...

Depleting energy sources, climatic changes and rising power prices have highlighted the importance of energy savings and carbon reductions, and consequently, efforts have been made...

Tatung Company won the 13th Public Construction Golden Quality Award for undertaking the "New Construction of 161kV Gas-insulated Switchgear and Ancillary Equipment Project of...

Tatung Co. (TWSE Stock Code 2371), a leader in the smart energy industry that offers turnkey energy-saving system integration solutions, has stepped up efforts expanding overseas,...

Tatung, a Taiwan-based maker of electric machinery and consumer electronics, has developed power charging stations for electric vehicles and plans to launch the equipment in the US...

Taiwan-based Tatung expects to ship 2,000 Ultra HD TVs in the Taiwan market by the end of 2013. The company has been selling 50-inch 120Hz Ultra HD TVs for around NT$50,000 (US$1,690)...

Taiwan-based electric machinery maker and consumer electronics vendor Tatung has extended operations to energy-saving system integration and aims to increase revenues from smart energy-saving...

Tatung is aiming to release a 50-inch Ultra HD TV in the Taiwan market during November 2013.

Tatung is expected to further push its home electronics products and system technology in emerging markets such as Brazil, Turkey, India and various countries in southeast Asia over...

Taiwan-based Tatung on July 1 signed with the government of New Taipei City, northern Taiwan, to invest NT$300 million (US$10 million) to establish roof-mounted PV systems at 16 municipal...
Related photos
CES 2008: Tatung showcases three LCD TVs
Photo: Tatung, Friday 11 January 2008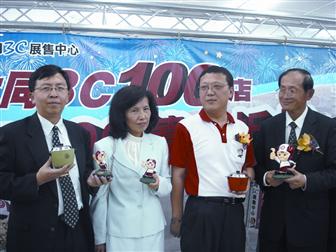 Tatung to double 3C channel stores in Taiwan in 2007
Photo: Susie Pan, Digitimes, Monday 9 July 2007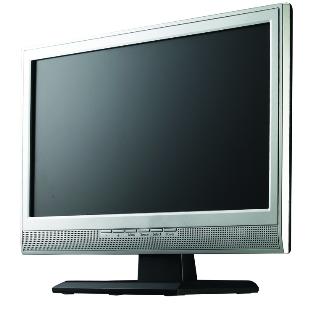 Tatung introduces 17-inch widescreen LCD monitor at CES 2007
Photo: Company, Monday 8 January 2007
Related news around the web