125 news items tagged Tatung
Tatung has signed with Tangeng Advanced Vehicles for supplying 100 IE5 power systems, mainly consisting of motors and drivers, for use in electric buses produced by the latter.

Electric machinery maker Tatung has disclosed it has obtained from state-run Taiwan Power Company (Taipower) orders for 179,000 single- and 3-phase smart power meters for use in AMI...

Tatung aims to become a leading provider of smart energy systems in Taiwan, covering integrated PV power-generating facilities, smart micro-grids, energy management and related ITC...

Tatung, through transformation of business operation in five aspects, aims to increase annual consolidated revenues from about NT$20 billion (US$693 million) at present to NT$100...

Electric machinery and home appliance maker Tatung has disclosed it will invest in a project to construct a 133MWp PV power station in Tainan, southern Taiwan.

Own-brand electric machinery and electric home-use appliance maker Tatung is showcasing a smart micro-grid model at the 2018 Smart City Summit & Expo in Taipei March 27-30.

Own-brand electric machinery and home appliance maker Tatung has reported consolidated revenues of NT$75.553 billion (US$2.54 billion) for 2017, slipping 2.74% on year.

Tatung has completed a PV power station on a restored landfill site in Taoyuan, according to the government of the northern Taiwanese city. The plant can generate electricity of 2.5...

Tatung is showcasing in-house-developed smart energy systems, solutions and services at 2018 World Smart Energy Week in Tokyo, Japan, during February 28-March 2.

Tatung has disclosed it has completed 24 rooftop PV systems at buildings of schools and organizations overseen by the Taipei city government.

Taipei-based Tatung has announced a plan to add investment in a PV power plant project in southern Taiwan, expanding its capacity to a total of 120MW.

In the past few years Tatung Co. has been working with Microsoft to develop Tatung Cloud, which carries a strategic mission to support a variety of business goals, as well as to realize...

Tatung has completed and begun operating a PV system established on the roof of a gymnasium at National Changhua University of Education in central Taiwan, according to Chinese-language...

Tatung has announced its financial results for the first quarter and achieved net profits of NT$93 million (US$3.1 million). The company is planning to increase capital by NT$6 billion...

Tatung on April 13 inaugurated a PV system floating on an irrigation pond, its first floating PV system, in Taoyuan City, northern Taiwan. The system is able to generate 600,000kWh...

The government of Taipei City, northern Taiwan, on February 17 held an inaugural ceremony for a PV power-generating station established on a 3-hectare (7.413 acres) green area restored...

Electric machinery and appliance maker Tatung and the Taoyuan city government on January 17 jointly held a ceremony to unveil PV power-generating stations established by the company...

Chairman of Tatung System Technologies, an information service and equipment installation affiliate of the Tatung Group, Wen-yen Lin Kuo has resigned from her position, but will remain...

Tatung, a maker of electric machinery, electric home-use appliances and consumer electronics for own-brand sale, on November 30 signed with Taipei City Government for setting up rooftop...

The fast growing economy has increased energy use and resulted in problems including pollution and resource depletion. Reducing energy consumptions and carbon emissions has therefore...

Own-brand electric machinery and consumer electronics maker Tatung has so far completed PV systems with total installation capacity of 50MWp in Taiwan and will install another 10MWp...

Governments around the world entered into a global climate deal at the recent Paris climate summit and therefore are enforcing related measures. Amid the growing trend, the top priority...

US-based smart grid solution provider Sensus is optimistic about smart grid development in Taiwan and has contacted several system integrators such as Tatung and Chung Hsin Electric...

Tatung, a leader in smart energy-saving systems, plans to showcase six smart solutions for areas including smart community, smart energy, smart home, smart monitoring, smart healthcare...

The government of Taoyuan City, northern Taiwan, on March 21 announced that Tatung has won an open-bid to set up rooftop PV system on 150 municipal buildings and schools in the city,...
Related photos
CES 2008: Tatung showcases three LCD TVs
Photo: Tatung, Friday 11 January 2008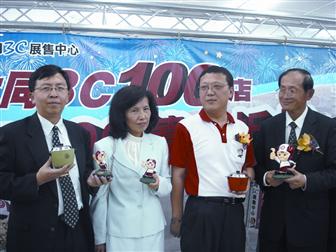 Tatung to double 3C channel stores in Taiwan in 2007
Photo: Susie Pan, Digitimes, Monday 9 July 2007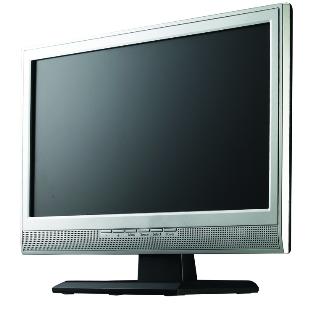 Tatung introduces 17-inch widescreen LCD monitor at CES 2007
Photo: Company, Monday 8 January 2007