568 news items tagged Europe
Having posted record high revenues of NT$9.84 billion (US$322.15 million) in 2013, memory module maker Apacer Technology will aim to boost its sales of embedded, industrial, consumer...

The global TV market shrank in 2013 for the second year in a row after total shipments declined by 6% from already soft 2012 levels, accompanied this time by a rare deceleration in...

China-based polysilicon makers are poised to recommend that the China government set a floor import price of US$26/kg for Europe-produced polysilicon in place of imposing anti-dumping...

ASRock is set to exhibit its latest server and workstation products at the CeBIT 2014 hosted from March 10-14 in Hannover, Germany, hoping to attract clients worldwide especially...

The smart connected device (SCD) market continued to post strong growth in the third quarter of 2013, with combined shipments of PCs, tablets, and smartphones reaching almost 55 million...

Notebook shipments in Europe are expected to rebound in the near future as many brand vendors have recently started preparing inventory for the market's year-end shopping season....

Taiwan-based industrial computing solution provider Advantech will acquire a 100% stake in GPEG International, a UK-based provider of in-house-developed intelligent display solutions,...

The Europe solar photovoltaic (PV) market is poised to recover during the fourth quarter of 2013, after an 18-month downturn that redefined the role of Europe within the global solar...

India-based handset vendor Micromax has begun shipping its smartphones to Russia with plans to enter into other markets in Europe in 2014, according to sources in Taiwan's handset...

According to the latest research from IDC, PC shipments in Europe, the Middle East, and Africa (EMEA) declined 16%, reaching 21.4 million units in the third quarter of 2013. Portable...

Quanta Computer and Wiwynn, a subsidiary of Wistron, are expected to benefit from Microsoft and Facebook's new data center establishments in Northern Europe in 2014, according to...

The photo market in western Europe presents a fragmented picture: while segments under strong substitution pressure from smartphones are losing sales badly, high-value digital cameras...

The overall Technical Consumer Goods (TCG) market in Western Europe achieved a sales volume of EUR44.3 billion (US$58.75 billion) in the second quarter of 2013. This corresponded...

Research firm Infonetics Research recently reported that global service provider router and switch revenues were up 27% on quarter in the second quarter of 2013 to US$4 billion, showing...

Strategy Analytics' research and analysis of the market for interactive security in Western Europe and the US concludes that a robust market is developing to expand home security...

Quanta Computer is planning to increase its operating bases worldwide to strengthen its cloud computing business. The company will initially focus on North America and Asia Pacific...

PC shipments in Western Europe totaled 10.9 million units in the second quarter of 2013, a decline of 19.8% compared with the same period in 2012, according to research firm Gartne...

Automated testing solution/equipment provider Chroma ATE saw 24% of revenues in the second quarter of 2013 come from the US, Europe and Japan, and aims to increase the proportion...

The back-to-school season in Europe and launch of new Apple products will stimulate demand significantly for NAND flash memory in September 2013, according to Phison Electronics.

The European Union's (EU) anti-dumping tariffs are spurring an increase in prices for China-made solar modules, marking the end of a period when available inexpensive photovoltaic...

Component orders for Xbox One and PlayStation 4 in 2013 reportedly may increase from 9-12 million units each to over 15 million units as their pre-orders in Europe and the US are...

The European Union (EU) has not yet decided on whether to impose anti-dumping tariff rates on solar-grade crystalline silicon wafers and cells imported from China, and if the EU does...

Taiwan-based LED packaging house Everlight plans to spend less than EUR10 million (US$13 million) to acquire 100% of a Germany-based lighting fixture firm, according to the firm.

Europe solar installations are forecast to fall by more than 6GW in 2013, with 1.3 GW of this decline attributed to incoming EU anti-dumping duties on China-made modules, according...

In retaliation for Europe setting a punitive tariff (11.8%) on China-made solar panels, China announced on June 5 plans to start an anti-dumping and anti-subsidy investigation against...
Related photos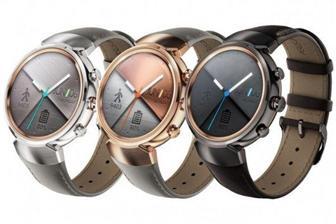 Asustek ZenWatch 3 smartwatch
Photo: Company, Tuesday 13 September 2016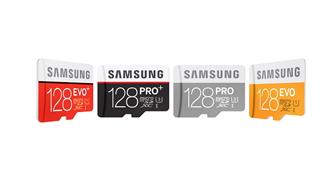 Samsung PRO Plus 128GB microSD cards
Photo: Company, Wednesday 23 December 2015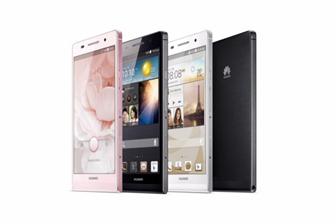 Huawei Ascend P6
Photo: Company, Thursday 11 July 2013
Related news around the web