664 news items tagged Europe
Huawei shipped more smartphones worldwide than any other vendor for the first time in the second quarter of 2020, marking the first quarter in nine years that a company other than...

Taiwan-based IT companies' progresses in quantum computing remain unclear, which could lead to the country missing out on the opportunity from a tech segment that both the US and...

The global semiconductor industry posted May sales of US$35 billion, up 1.5% sequentially, according to Semiconductor Industry Association (SIA).

DRAM maker Nanya Technology saw its revenue slide to a four-month low of NT$5.32 billion (US$180.4 million) in June, but revenue for the second quarter climbed 14.4% sequentially...

As of December 2019, Taiwan led the world in wafer capacity with about 22% of worldwide capacity installed in the country, according to IC Insights. Taiwan surpassed South Korea in...

IC Insights has compiled a list of semiconductor companies that have provided their sales guidance for the second quarter of 2020. Collectively, the 21 companies on the list anticipate...

Taiwan-based optical fiber module supplier EZconn has seen a pick-up in orders from its clients in Europe and Northe America, driven by upgrade demands for FTTH fiber networks in...

With analog sales of US$10.2 billion and a 19% market share, Texas Instruments held a firm grip on its position as the leading supplier of analog devices in 2019, according to IC...

Metal chassis makers Catcher Technology and Ju Teng International, after building solid presences in notebook, tablet and handset segments, have successfully forayed into automotive...

The proportion of car output from Central and Eastern Europe among the EU is increasing due to lower labor cost, according to Digitimes Research.

Flash memory controller and device supplier Phison Electronics has been aggressively expanding its SSD offering, particularly the high-capacity segment, which the company believes...

China's imports of ICs are set to drop below US$300 billion in value this year, due mainly to the coronavirus pandemic impacting both supply and demand, according to Wei Shaojun,...

Global server shipments in the first quarter of 2020 recorded a sequential decline of 16.9%, steeper than the 9.8% fall that Digitimes Research had estimated in February, as a result...

Notebook supply is expected to fall short of demand in May as components production in the Southeast Asia is being hindered by local contigencies against the coronavirus pandemic,...

Taiwan-based six-inch foundries including Mosel Vitelic and Episil Technologies have enjoyed growing demand for power devices such as MOSFET chips for use in notebooks and servers,...

The global traditional PC market, comprised of desktops, notebooks, and workstations, declined 9.8% on year in the first quarter of 2020, reaching a total of 53.2 million shipments...

Semiconductor equipment manufacturers worldwide logged sales of US$59.8 billion in 2019, a 7% drop from the all-time high of US$64.5 billion in 2018, according to SEMI.

With the coronavirus pandemic spreading fast, many display panel makers have seen tier-1 components suppliers in the automotive ecosystem defer or cancel orders, weakening visibility...

With the coronavirus outbreak put under control in China, China's domestic 5G smartphone market has started recovering with chipmakers stepping up production for sub-6GHz solutions,...

Taiwan-based DRAM chipmaker Nanya Technology expects to post flat sequential shipment growth in the second quarter of 2020, with a slight increase in product ASP.

Taiwan-based IC design houses have expressed caution about their sales performance in the third quarter, as order visibility for the quarter remains unclear, according to industry...

Niche-type PCB materials supplier Ventec International has been busy fulfilling rush CCL orders from major PCB makers in the US and Europe for medical equipment applications badly...

With Amazon giving priority of its product delivery to daily necessities and pushing back that for PC products, most PC vendors are now seeking alternative ways to ship their devices...

Wistron is looking to grow revenues generated from its factories outside of China, and expects to lower revenues from its China-based sites to about 50% of company revenues in 2021,...

Memory distributors have turned cautious about demand due to the coronavirus pandemic, and are slowing down their chip purchases, according to industry sources.
Related photos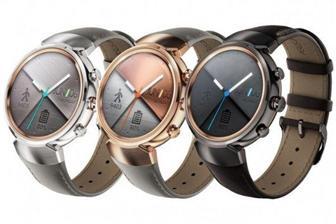 Asustek ZenWatch 3 smartwatch
Photo: Company, Tuesday 13 September 2016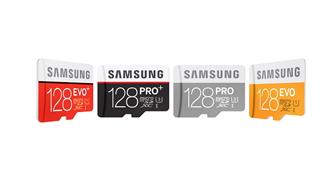 Samsung PRO Plus 128GB microSD cards
Photo: Company, Wednesday 23 December 2015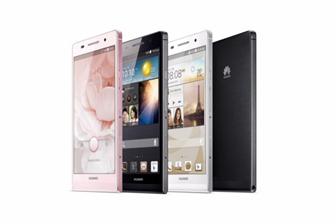 Huawei Ascend P6
Photo: Company, Thursday 11 July 2013
Related news around the web