179 news items tagged SK Hynix
The most critical key to achieving a breakthrough in the development of China's semiconductor industry rests with talent, instead of funds, markets or government policy support, according...

The DRAM market has been historically the most volatile of the major IC product segments, according to IC Insights, adding that the average selling price (ASP) for DRAM has more than...

Toshiba announced on September 13 that the company has entered into a memorandum of understanding (MoU) with Bain Capital Private Equity, the lead member of a consortium currently...

ASML has disclosed annual production of its extreme ultraviolet (EUV) lithography systems will increase to 20 units in 2018 from the current 12.

Marvell's SSD controller shipments have hiked in China thanks to strong demand from Kingston Technology, Shenzhen Longsys Electronics and Lite-On Technology. Cumulative shipments...

Following a substantial increase in semiconductor capital expenditures during the first half of 2017, IC Insights raised its annual semiconductor capex forecast to a record high of...

Semiconductor probe card demand for the manufacture of memory chips and high-end application processors (APs) has been strong, whereas that for the production of LCD driver ICs and...

Consumer demand for graphics cards may be undermined by price hikes arising from GDDR memory shortage and first-tier vendors are expected to raise their Nvidia GeForce GTX 1080/1070/1060/1050...

Global sales of mobile DRAM memory grew 14.8% sequentially to US$6.21 billion in the second quarter of 2017, according to DRAMeXchange. The industry is expected to post another sequential...

The worldwide NAND flash memory market posted revenues of US$13.22 billion in the second quarter of 2017, up 8% sequentially, according to DRAMeXchange.

Samsung Electronics, SK Hynix and Micron Technology generated a combined US$4.43 billion in server DRAM revenues in the second quarter of 2017, up 30.1% from the about US$3.4 billion...

August quotes for RAMs used in VGA graphics cards have risen to US$8.50, up by 30.8% from US$6.50 in July. Both RAM industry leaders Samsung Electronics and SK Hynix have allocated...

Nanya Technology has licensed 1x and 1y DRAM technologies from Micron Technology, and is mulling developing a 10nm process in-house, according to the Taiwan-based DRAM manufacturer...

Taiwan Semiconductor Manufacturing Company (TSMC) and United Microelectronics (UMC) have recently secured 1-2 year supply contracts with Shin-Etsu and Sumco and offered higher prices...

SK Hynix saw its revenues, operating profits and net profits reach record-high levels for the second consecutive quarter in the second quarter of 2017.

Samsung Electronics, Dongbu HiTek and SK Hynix have stepped up their foundry business expansions, which will as a group pose a threat to the existing major dedicated foundry houses...

While today's mobile devices use either UFS (Universal Flash Storage) or eMMC (embedded multi-media card)-based NAND flash solutions to store information, eMMC5.1 chips are becoming...

Sales of both DRAM and NAND are expected to set record highs in 2017, according to IC Insights. In both cases, the strong annual upturn in sales is being driven almost entirely by...

Taiwan-based embedded NVM IP provider eMemory Technology has signed a two-year cooperation contract with SK Hynix for providing technology support to the Korea-based electronics firm...

Memory chipmaker SK Hynix has announced the establishment of wholly-owned subsidiary SK Hynix System IC, which will be specializing in IC foundry services, according to a report from...

SK Hynix and Toshiba have both experienced lower-than-expected yield rates for their 3D NAND technologies resulting in fewer supplies for Apple's 2017 series of iPhones, according...

Western Digital has issued a statement regarding Toshiba's selection of a consortium led by Korea-based SK Hynix and Bain Capital Japan, with funding provided by the government in...

Global sales of mobile DRAM dropped by a slight 1.7% sequentially to US$5.41 billion in the first quarter of 2017, according to DRAMeXchange. Despite a seasonal slowdown in demand...

There are 15 companies forecast to have semiconductor capital expenditures of more than US$1 billion in 2017, up from 11 in 2016 and only eight in 2013, according to IC Insights.

Solid State System (3S) has announced it is teaming up with Marvell to develop DRAM-less SSD controller solutions.
Related photos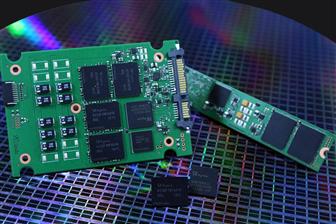 SK Hynix 4TB enterprise SSD
Photo: Company, Thursday 8 February 2018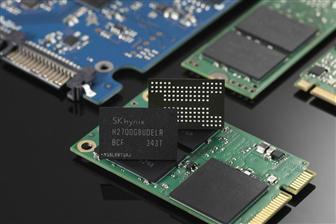 SK Hynix 16nm 64Gb MLC NAND
Photo: Company, Wednesday 20 November 2013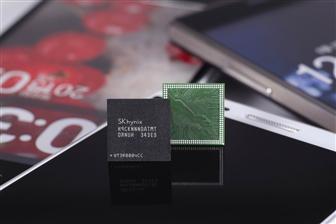 SK Hynix 6Gb LPDDR3
Photo: Company, Friday 1 November 2013
Related news around the web