251 news items tagged Wi-Fi
The supply of small-size quartz components is tight, driven by demand for 5G smartphones and Wi-Fi 6 network devices, according to Taiwan-based TXC.

Taiwan's IC suppliers still see strong order pull-ins for chips supporting production of 5G phones and Wi-Fi 6 network devices in the fourth quarter of 2020, according to industry...

Taiwan's network device makers have managed to ramp up their shipment volumes of Wi-Fi 6-based networking devices, such as access points (AP) and routers, to a meaningful scale, according...

GaAs foundry Win Semiconductors and other Taiwan-based III-V semiconductor players are ramping up their output for new smartphones, with order visibility for the fourth quarter strengthened,...

Luxshare Precision Industry is a secondary supplier for the Apple Watch Series 6, while BYD is among the suppliers for the new Wi-Fi iPad series, according to industry sources.

Leading OSAT providers, such as ASE Technology, are expected to see revenues generated from their SiP businesses climb about 30% in 2020, driven by demand for 5G, AI and HPC device...

TSMC, ASE Technology, IC substrate makers including Unimicron Technology as well as international materials and equipment suppliers are all gearing up for the SiP (system-in-package)...

IC test interface specialist Keystone Microtech has reported consolidated revenues surged 17.6% sequentially and 61.6% on year to a record high of NT$118 million (US$4 million) in...

AMD and MediaTek reportedly will start their collaboration with the development of customized Wi-Fi 6 ASIC chips for notebook applications seeking to break the dominance of the Wi-Fi...

System-in-package (SiP) demand will grow further on a wide range of applications enabled by the emerging 5G, AI and HPC technologies in 2021, according to industry sources.

The combined consumer and enterprise worldwide wireless local area network (WLAN) market segments rose 7.1% on year in the second quarter of 2020, according to IDC. The enterprise...

MediaTek, which will provide its 5G modem chips for Intel-powered PCs, is also likely to partner with AMD for chip solutions, according to industry sources.

Taiwan-based Universal Scientific Industrial (USI), a subsidiary of ASE Technology, has reportedly grabbed major system-in-package (SiP) orders for Wi-Fi 6E chip modules for 5G 6GHz...

With LTCC (low temperature co-fired ceramic) demand for 5G handsets to grow at least 30-40% from 4G handsets, Taiwan's makers in the segment are actively proceeding with capacity...

Global shipments of end-market devices supporting the latest Wi-Fi 6E standards are expected to reach 310-320 million units in 2021, according to industry observers.

Taiwan's IC suppliers have seen increasing demand for Wi-Fi 6 chips as device vendors have begun rolling out related devices such as routers supporting 5G networks, according to industry...

Taiwan's IC testing houses Sigurd Microelectronics, Ardentec, King Yuan Electronics (KYEC) and Ardentec are expected to see their production lines run at high capacity in the third...

Synaptics has announced the signing of definitive agreements under which Synaptics will acquire certain assets and manufacturing rights associated with the wireless IoT business of...

Taiwan's leading IC test interface solutions provider Chunghwa Precision Test Tech (CHPT) ended the first half of 2020 with impressive results, with revenues for the period spiking...

IC test solutions provider Keystone Microtech is looking to expand its production capacity at its plant in Hsinchu, northern Taiwan to satisfy growing demand for networking chips,...

Taiwan's backend firms are moving to increase capex in the second half of 2020 to expand capacity to fulfill additional orders from MediaTek which is strengthening presence in 5G...

Taiwan's GaAs wafer foundry Win Semiconductors is expected to maintain strong shipments of diverse RF (radio frequency), PA (power amplifier) and FEM (frontend module) devices in...

As network connectivity is growingly necceary for users of notebooks and other electronics devices in their remote work and learning activities, a new ecosystem associated with the...

IC testing solution providers have recently enjoyed a ramp-up in orders for burn-in board orders for use in the manufacture of 802.11ax (Wi-Fi 6) and high-performance computing (HPC)...

A number of Taiwan-based suppliers for Wi-Fi 6 chips are bullish about their shipment prospects for the second quarter 2020 and beyond, as the emerging stay-at-home economy is flaring...
Related photos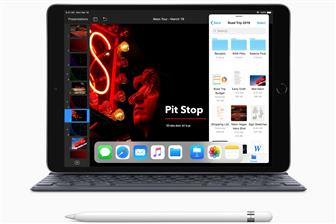 iPad Air with Apple Pencil support
Photo: Company, Tuesday 30 April 2019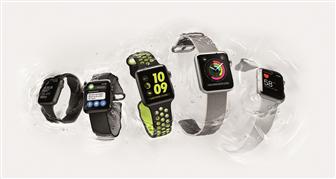 Apple Watch Series 2 smartwatches
Photo: Company, Thursday 8 September 2016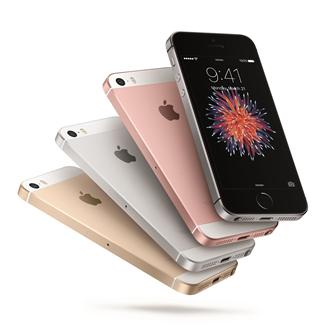 Apple iPhone SE smartphone
Photo: Company, Wednesday 23 March 2016
Related news around the web