236 news items tagged Wi-Fi
Taiwan's IC suppliers have seen increasing demand for Wi-Fi 6 chips as device vendors have begun rolling out related devices such as routers supporting 5G networks, according to industry...

Taiwan's IC testing houses Sigurd Microelectronics, Ardentec, King Yuan Electronics (KYEC) and Ardentec are expected to see their production lines run at high capacity in the third...

Synaptics has announced the signing of definitive agreements under which Synaptics will acquire certain assets and manufacturing rights associated with the wireless IoT business of...

Taiwan's leading IC test interface solutions provider Chunghwa Precision Test Tech (CHPT) ended the first half of 2020 with impressive results, with revenues for the period spiking...

IC test solutions provider Keystone Microtech is looking to expand its production capacity at its plant in Hsinchu, northern Taiwan to satisfy growing demand for networking chips,...

Taiwan's backend firms are moving to increase capex in the second half of 2020 to expand capacity to fulfill additional orders from MediaTek which is strengthening presence in 5G...

Taiwan's GaAs wafer foundry Win Semiconductors is expected to maintain strong shipments of diverse RF (radio frequency), PA (power amplifier) and FEM (frontend module) devices in...

As network connectivity is growingly necceary for users of notebooks and other electronics devices in their remote work and learning activities, a new ecosystem associated with the...

IC testing solution providers have recently enjoyed a ramp-up in orders for burn-in board orders for use in the manufacture of 802.11ax (Wi-Fi 6) and high-performance computing (HPC)...

A number of Taiwan-based suppliers for Wi-Fi 6 chips are bullish about their shipment prospects for the second quarter 2020 and beyond, as the emerging stay-at-home economy is flaring...

Chip resistors are seeing the tightest supply among passive components with book-to-bill ratios at suppliers rising to 1.8, higher than 1.5 for MLCCs, and major makers Yageo, Walsin...

The use of smart antenna technology is an effective way to reduce interference, boost system capacity, increase data rate and optimize link quality of wireless communication devices...

Mobile device testing and certification service company Sporton International expects to enjoy a double-digit revenue increase in 2020 thanks to strong demand for 5G and Wi-Fi 6 device...

Taiwan-based chipmakers are gearing up to fulfill robust orders for ASIC services from clients in China and even from the world's first-tier brand vendors that are seeking to enhance...

While the full impacts of the coronavirus outbreak remain uncertain, Taiwan-based wafer probing and IC testing solution providers are set to brace for robust sales in the first quarter...

RF component specialist RichWave Technology expects to post an impressive revenue increase this year, driven by growing demand for 5G phones, AIoT and wireless, and sensor related...

The supply of DRAM and NAND flash memory chips is set to fall short of demand in the second half of 2020, although a pick-up in end-market demand may arrive later than expected, according...

MediaTek has adjusted downward its 2020 projection for the world's 5G handset shipments to 170-200 million units from over 200 million due to the coronavirus outbreak, with the Chinese...

Networking IC specialist Realtek Semiconductor remains positive about its performance in the first quarter of 2020, with no substantial shifts in customer orders so far despite the...

The penetration rate of Wi-Fi 6 technology is set to surge starting the second half of 2020, when prices of Wi-Fi 6-based devices are expected to touch their sweet spots, according...

Intel currently still holds an 80% share in the global PC market, but the growth of the CPU giant's PC platform business has weakened, thanks to prolonged shortages of its processors...

At CES 2020, many brand vendors showcased devices with support to the latest network standards such as Wi-Fi 6 and 5G, and emerging technologies such as foldable screen, but a lack...

With Wi-Fi 6 becoming a standard for notebooks using Intel's 10th Gen Comet Lake platform, penetration rate of the cooectivity technology is expected to rise from less than 5% in...

Acer has debuted the new Spin 5 and Spin 3, updated models in its convertible notebook line that feature slimmer designs, the latest 10th Gen Intel Core processors and Windows 10...

Taiwan-based testing house King Yuan Electronics (KYEC) is expected to see its first-quarter 2020 revenues hit the highest record ever for the same quarter with monthly revenues to...
Related photos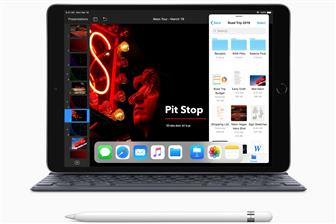 iPad Air with Apple Pencil support
Photo: Company, Tuesday 30 April 2019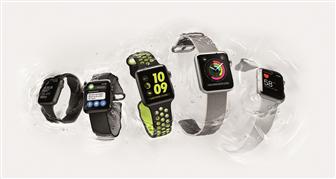 Apple Watch Series 2 smartwatches
Photo: Company, Thursday 8 September 2016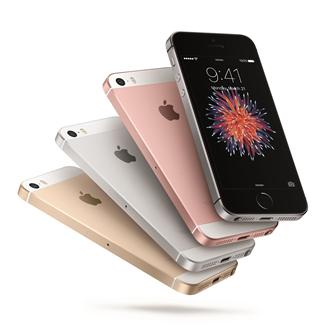 Apple iPhone SE smartphone
Photo: Company, Wednesday 23 March 2016
Related news around the web