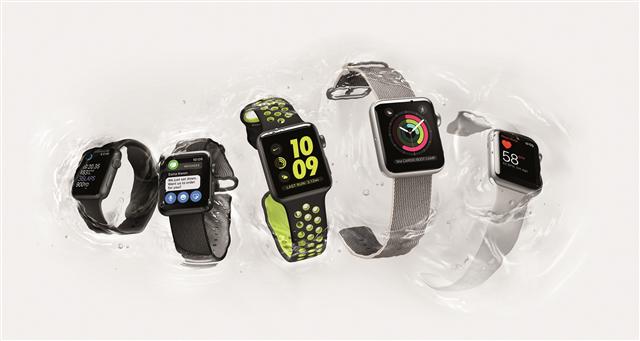 Apple has introduced the Apple Watch Series 2, with fitness and health capabilities including a water resistance 50 meter rating for swimming, and built-in GPS so users can now run without an iPhone.
The Apple Watch Series 2 features a dual-core processor. Combined with the performance enhancements of watchOS 3, the Apple Watch Series 2 makes it easier to access third-party apps, receive and respond to notifications and use Apple Pay. The Apple Watch Series 2 will be available in more than 25 countries beginning September 16.
The Apple Watch Series 2 is rated water resistant 50 meters for swimming, surfing or just playing in the pool. Apple Watch Series 2 can count laps, track average lap pace and auto-detect stroke type to accurately measure active calorie burn.
With built-in GPS, the Apple Watch Series 2 records distance, pace and speed for outdoor workouts such as walking, running or cycling, without needing to take an iPhone. Users can begin an outdoor workout immediately as the Apple Watch Series 2 uses Wi-Fi, GPS and locally stored satellite data to quickly identify their location. On completion of an outdoor workout, view a route map that shows variations in speed in the Activity app on iPhone. Whether running, going for a swim or walking between meetings, the Activity app on the Apple Watch Series 2 counts all daily activity towards the Stand, Move and Exercise rings.