506 news items tagged materials
Microsoft Taiwan and Taipei Medical University (TMU) have teamed up for a project to develop artificial intelligence (AI) applications, according to a Chinese-language Liberty...

With Apple expected to launch its new iPhone soon, Taiwan players in the US vendor's smartphone supply chain are warming up to embrace a new round of business boom, with the upstream...

Semiconductor material distributor Wahlee Industrial has obtained dry-film photoresist orders from Taiwan-based PCB firms for the production of substrate-like PCBs (SLP), according...

Taiwan-based suppliers of capacitors, chip resistors, MLCCs and power inductors, as well as suppliers of materials for manufacturing these passive components, are bracing for a seasonal...

The popularity of organic light-emitting diode (OLED) TVs and smartphones has boosted not only the OLED display market but also the OLED encapsulation materials market. According...

IC materials distributor Topco Scientific is expected to report brisk sales results for the third quarter of 2017 thanks to strong demand for silicon wafers and photoresists, according...

Because of increasing prices for raw materials and strong demand from the electric vehicle and smartphone market segments, lithium batteries for notebooks are expected to see another...

Demand for upstream materials for use in the manufacture of passive components, such as powder materials for MLCCs and aluminum foil for capacitors, has been rising, according to...

Due to tight supply, suppliers of materials used in LED packaging in the China market have hiked quotes and the increased prices are likely to remain in the fourth quarter of 2017,...

Polarizer maker BenQ Materials has reported net profits of NT$229 million (US$7.584 million) or NT$0.71 per share on revenues of NT$5.748 billion for the first half of 2017.

Catcher Technology has completed construction of a new production base in Tainan, Southern Taiwan, and the site began operation on July 27, according to company chairman Hung Shui-...

The city government of Shanghai, China recently introduced a CNY50 billion (US$7.4 billion) IC industry investment fund aimed at cultivating and supporting the local leading enterprises,...

Handset batteries require low-level resistance to better manage their power consumption while dealing with more handset features and functionality, which has therefore stimulated...

Taiwan-based Marketech International is set to enjoy a ramp-up of OEM orders from ASML for a component used in the fab tool vendor's extreme ultraviolet (EUV) lithography equipment...

China-based Xi'an LONGi Silicon Materials completed over 100 distributed PV systems with total installation capacity of about 600MWp in China in the first half of 2017, taking up...

Taiwan Semiconductor Manufacturing Company (TSMC) is expanding the number of suppliers of equipment for its 7nm process in a bid to maintain an ecosystem pricing balance, according...

Applied Materials held a groundbreaking ceremony for a new production center to be built at the Southern Taiwan Science Park (STSP) on July 17. The new production center will be the...

Notebook brand vendors including Dell and Hewlett-Packard (HP) reportedly will increase their adoption of notebook chassis made of mixed materials in the second half as China has...

Taiwan-based polarizer maker BenQ Materials, who has diversified its business into the contact lens market, expects to see the new business break even in 2017, for the first time...

Brewer Science has announced the extension of its partnership with Arkema to develop second-generation directed self-assembly (DSA) materials using high-x (chi) block copo...

IC materials distributor Topco Scientific is expected to post 10% revenue growth sequentially in the third quarter of 2017, thanks mainly to a pick-up in orders from Taiwan Semiconductor...

China's National Silicon Industry Group (NSIG) has hired Nabeel Gareeb, former CEO of MEMC Electronic Materials, to help it establish a materials eco-system in China.

Integrated Service Technology (IST) and Material Analysis Technology (MA-tek), two Taiwan-based certification service providers, both enjoyed record revenues in June thanks to strong...

Taiwan's Intellectual Property Court on July 7 decided to reject charges filed by a Germany-based Heraeus' affiliate against Taiwan-based PV conductive paste maker Giga Solar Materials...

As AMOLED displays quickly displace LCDs in smartphones, panel makers are rapidly adding new production capacity accelerating demand for fine metal masks (FMM), a critical production...
Related photos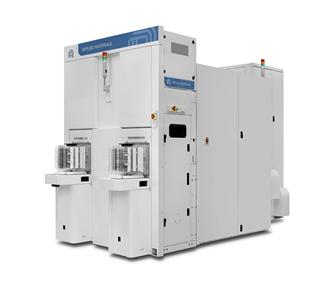 Applied SEMVision G6 defect analysis system
Photo: Company, Monday 15 July 2013

MSI P55A Fuzion for Intel platform and 870A Fuzion for AMD platform
Photo: Company, Wednesday 7 July 2010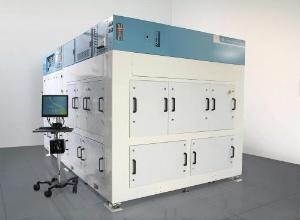 Applied Reflexion GT
Photo: Company, Friday 4 December 2009
Related news around the web