872 news items tagged Japan
Direct investment from Japan in China declined 16.3% on year in the first half of 2015 to $2 billion, according to new statistics from the China Ministry of Commerce.

Development of the smart lock market has become active in Japan recently. Led by the launch of the 'Akerun' smart lock by Japan-based Photosynth, other vendors including Sony and...

Part of Apple's successful establishment of an upcoming technological research center in Yokohama, Japan is due to the local government's efforts to strengthen supply chain developments...

PV conductive paste maker Giga Solar Materials has had its Japan-based subsidiary acquire a PV power-generating station under construction in Fukuoka Prefecture, southwestern Japan,...

Japan's home entertainment segment saw several developments in the second quarter of 2015. Sharp introduced a mix of new Ultra HD (4K) TVs, including Aquos 4K Next that can upscale...

Japan-based vendors shipped 3.046 million digital cameras worth JPY75.62 billion (US$618 million) globally in May, with the volume decreasing 9.5% on month and 12.4% on year, according...

While Japan is less active than the US, Europe and China in promoting application of UAVs (unmanned aerial vehicles), the UAV industry is significantly developing following the establishment...

Panel makers aim to tackle the 8K market starting 2018 when Japan will offer various channel transmissions in 8K, and the World Cup is held in Russia. Demand will continue to grow...

Since the global economic recession of 2008-2009, the IC industry has been on a mission to pare down older capacity in order to produce devices more cost-effectively on larger wafers...

Japan Display (JDI) aims to hold a 30-40% market share in the high-end smartphone panel market five years from now, according to various media reports in Taiwan that quoted company...

Smartphones launched by the top-three Japan-based telecom operators for summer 2015 are almost identical in hardware specifications, but the carriers have been trying to differentiate...

Ledlink Optics, a maker of secondary optical lenses used in LED lighting products, has successfully entered the supply chain of automotive LED lighting by becoming a supplier for...

Japan-based semiconductor maker Rohm will start mass producing a power-saving motor controller for white appliances for emerging markets in October. The product will be manufactured...

Socionext, a Japan-based corporation focused on the design, development, and sales of system-on-chip (SoC) solutions/services, is a new company to the technology industry after having...

Taiwan-based flexible (FPCB) makers in the iPhone supply chain are likely to be forced to lower their prices in order to fend off competition from Japan-based rivals for securing...

United Microelectronics (UMC) on May 27 held its 2015 Japan Technology Forum to showcase the company's IoT and automotive IC manufacturing solutions to Japan-based semiconductor co...

Japan Display held the largest proportion of vehicle display shipments in 2014 at 18%, surpassing former leader Innolux, according to PIDA.

PV conductive paste maker Giga Solar Materials on May 19 kicked off commercial operations of a 17MWp ground-mounted PV power-generating station in Fukushima Prefecture, northeastern...

The number of enterprise filing for bankruptcy in Japan was down 18% on year to reach 748 cases in April, but enterprises' overall debts were up 37% on year to reach JPY192.8 billion...

Japan's online video market is expected to grow significantly starting the second half of 2015 when Netflix begins to offer its services, NTT DoCoMo launches its dTV Terminal program...

In 2014, there were only two Japan-based companies – Toshiba and Renesas – among the top-10 semiconductor suppliers. Assuming the NXP/Freescale merger is completed later...

Asustek Computer's ZenFone 5 smartphone has been the top-selling model in Japan's SIM-free segment for the fifth consecutive month since its debut in the market in November 2014,...

The Japan Photovoltaic Energy Association (JPEA) has upward adjusted the 2020 target cumulative PV installation capacity in Japan from 49.4GWp to 65.7GWp, according to the organiza...

Demand for all types of lighting products in the Japan market in 2015 is estimated at a total value of JPY646 billion (US$5.39 billion) and LED lighting will account for 78.6% (penetration),...

The Finetech Japan exhibition is running from April 8-10 in Tokyo, featuring technologies from display makers including 98-inch 8K displays from China-based BOE.
Related photos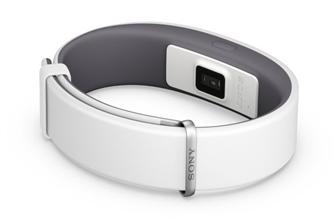 Sony SmartBand 2
Photo: Company, Monday 24 August 2015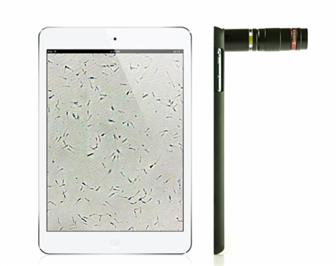 Aidmics iSperm inspection device for pig sperm
Photo: Julian Ho, Digitimes, Wednesday 10 June 2015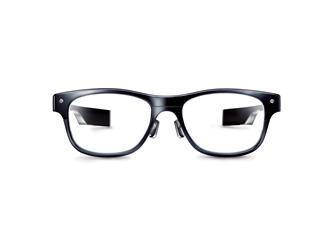 JINS Meme smart eyewear
Photo: Company, Tuesday 23 December 2014
Related news around the web