695 news items tagged Lenovo
In addition to its cooperation with Elitegroup Computer Systems (ECS) to launch an 11.6-inch inexpensive notebook priced at US$179 for the education market, Microsoft is planning...

With Windows 10 set to be launched later this summer, Microsoft will enjoy a lot of attention at this year's Computex, as visitors look to get a better glimpse into how the operating...

In addition to Lenovo's N21 2-in-1 Chromebook launched in February and Asustek Computer's Chromebook Flip 2-in-1 device announced in April, Google, Hewlett-Packard (HP) and Acer are...

Lenovo outperformed domestic rival vendors Huawei and Xiaomi Technology to take the third position in the global smartphone vendor rankings in the first quarter of 2015, according...

China-based IT vendor Lenovo has published its financial report for the fourth quarter of fiscal 2014 (April 2014-March 2015), with revenues of US$11.3 billion growing 21% on year.

BlackBerry is once again being pinpointed as a target for acquisition after it managed to swing back to profitability in the fourth quarter of fiscal 2014 (December 2014-February...

Despite the fact that first-tier vendors including Samsung Electronics, Asustek Computer, Lenovo and Toshiba have significantly reduced the number of new tablet products for the second...

Google will continue to roll out its next-generation Nexus smartphones, and a number of handset vendors including Lenovo, Xiaomi Technology, Huawei and LG Electronics are likely to...

Micro-Star International (MSI) has been successful in selling gaming notebooks and Lenovo is interested in acquiring MSI's gaming notebook business unit, according to sources from...

MediaTek's recently-introduced Helio X20 SoC series for high-end smartphones has reportedly received positive feedback from international smartphone vendors.

Hewlett-Packard (HP), Dell, Lenovo, Acer and Asustek Computer, the five largest notebook vendors, saw combined shipments in April decrease 32% on month, while Quanta Computer, Compal...

Intel's Universal Stylus Initiative (USI) is set to host a supply chain conference in Taiwan at the end of May to establish an unified stylus standard that can be used across different...

MediaTek has announced that its MT6735 quad-core 4G 64-bit full-mode chip solution has been adopted by China-based ZTE, Lenovo and TCL for their upcoming smartphones.

Global notebook shipments are expected to stage a rebound in the second quarter of 2015, reaching a sequential growth rate of 11%, while narrowing the on-year decline rate to 1.2%...

Shipments of smartphones by China-based vendors declined by nearly 30% sequentially to 91.8 million units in the first quarter of 2015 due to sluggish demand both at home and overseas,...

Lenovo's smartphone shipments in first-quarter 2015 reached only 8-9 million units, lower than the volume that Digitimes Research had previously estimated and about the same as the...

Lenovo is expected to ship less than 10 million smartphones in the first quarter of 2015 due to high inventories left over from the previous quarter as well as its marketing strategy...

Lenovo plans to launch its smartphones in the Japan market starting 2015, according to a Japan-based Nikkei News report, citing sources at Lenovo Japan.

The Lenovo Group has separated its mobile business unit by brand, with its vice president Zhang Hui responsible for global sales of Lenovo brand smartphones, while vice president...

Intel is planning to partner with Google and notebook players including Asustek Computer, Acer, Hewlett-Packard (HP), Lenovo, Quanta Computer and Pegatron Technology to launch 2-in-1...

The new production base of Motorola Mobility in Wuhan, China will commence commercial production on May 11, according to a Chinese-language tech.sina.com report.

More China-based smartphone vendors, including second-tier Gionee, Zopo and Haier, appear to have geared up efforts to promote sales of their smartphones in overseas markets, according...

Intel CEO Brian Krzanich has announced a series of mobile platforms including the company's new low-cost system-on-chip (SoC) for phones, phablets and tablets, a global LTE solution,...

Smartphone vendors including Samsung Electronics, HTC, LG Electronics and Sony Mobile Communications all plan to unveil new smartphones at pre-MWC 2015 events to be held on March...

Lenovo will not ramp up notebook shipments from LCFC (Hefei) Electronics, a joint venture between Lenovo and Compal Electronics, in fiscal 2016 (April 2015-March 2016), due to higher...
Related photos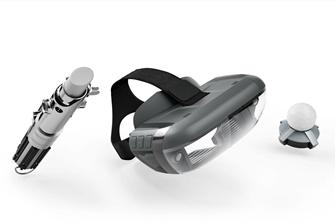 IFA 2017: Lenovo Star Wars AR headset
Photo: Company, Monday 4 September 2017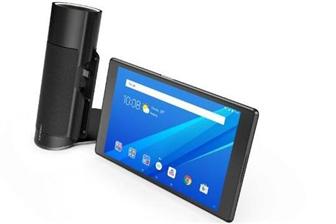 IFA 2017: Lenovo Home Assistant Pack
Photo: Company, Monday 4 September 2017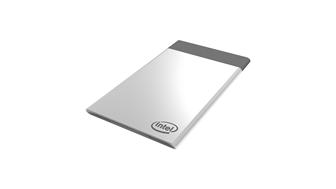 Intel Compute Card
Photo: Company, Tuesday 10 January 2017
Related news around the web