1072 news items tagged Company
It's now a good time for us to let industry players worldwide better understand who we are and what we do at electronica 2018, which Chilisin Group is participating in for the first...

The huge wave of IoT that has surged worldwide and in recent years in many different industries has led to heavy investment in vertical product development and applications. Without...

The booming IoT market, such as automotive and industrial applications, has brought new opportunities to Winbond Electronics, a leading provider in the low- and medium-capacity memory...

Digi-Key Electronics, a global electronic components distributor, introduces a new design tool called the DK IoT Studio. The DK IoT Studio is an integrated development environment...

A ramp-up of chip orders for Apple's new iPhone devices boosted Taiwan Semiconductor Manufacturing Company's (TSMC) October revenues to the second-highest monthly levels in the contract...

Chilisin, a world-leading passive component manufacturer and solution provider, attends electronica for the first time this year in Munich, Germany, co-exhibiting a lineup of total...

MINMAX, a Taiwan-based provider of power solutions, plans to showcase a comprehensive lineup of low to medium wattage power supplies at Electronica 2018 taking place in Munich, Germany...

Jorjin Technologies, as a member of the TW 5G Alliance - CHT pilot team, will participate in NGMN IC&E 2018 Vancouver this year, to share our results and advances in smart glass...

GaAs IC foundry Win Semiconductors saw its October revenues rebound slightly while revenues at epitaxial wafer supplier Visual Photonics Epitaxy Company (VPEC) climbed 35.3% on mon...

Taiwan Semiconductor Manufacturing Company (TSMC) held a ceremony on October 31 to mark the opening of its 12-inch wafer plant in Nanjing, China. Company chairman Mark Liu and CFO...

Leading semiconductor test equipment supplier Advantest Corporation has launched two additional members of its next-generation B6700 family of burn-in memory testers. The new B6700L...

"We know what head-end builder are looking for," said Yu-Chieh Lin, marketing manager, VATek. The VATek Enmoder is leading the industry as it is designed to put a media processor,...

Power inductor specialist Chilisin Electronics has announced net profits hiked 130% from a year earlier to NT$513 million (US%16.6 million) in September 2018, with EPS reaching NT$...

Taiwan Semiconductor Manufacturing Company (TSMC) is set to tape out more than 50 chip designs with its 7nm process technology by the end of 2018, and over 100 chip designs with both...

The PV industry has been in a continuing pursuit of higher and higher solar cell conversion efficiencies. Providers of metallization pastes play an instrumental role helping drive...

ASE Technology Holding, the parent company of IC packagers Advanced Semiconductor Engineering (ASE) and Siliconware Precision Industries (SPIL), saw its September revenues increase...

Taiwan-based Ardentec is set to implement its expansion project in 2019, with the additional capacity to start generating revenues as early as the first quarter of 2020, according...

Upholding its commitment to enable customers' 2020 requirements and beyond, Henkel has developed a new, thicker version of its Bergquist Bond-Ply LMS-HD thermally conductive laminate...

Toshiba and Macronix International have reached an agreement to settle the patent disputes brought by the two companies in Japan and Taiwan, Macronix said in a company filing with...

Fresh from SEMICON Taiwan 2018, SESTO Robotics, a leading Singapore company in the field of autonomous technology aims to make waves in the Taiwan manufacturing and semiconductor...

Getac, an innovator of rugged mobile computing solutions for a range of industries, today announces updates to its leading Getac F110-Ex fully rugged tablet, designed to deliver exceptional...

Designers seeking to enable continuous monitoring of various health parameters can now quickly create unique, highly accurate wearable solutions using Health Sensor Platform 2.0 (HSP...

Taiwan's Environmental Protection Administration (EPA) has started its environmental impact assessment on land designated for construction of a new plant by Taiwan Semiconductor Manufacturing...

AMobile Intelligent, a joint venture by MediaTek, Arbor, and Konka Group, has achieved its design pinnacle by receiving the International Design Excellence Award (IDEA) 2018 organized...

Getac has today announced the launch of the new K120 fully rugged tablet, designed to meet the challenges faced by public safety personnel around the world. The K120 builds on Getac's...
Related photos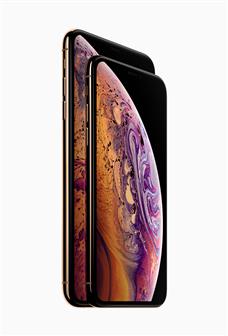 Apple iPhone Xs and Xs Max
Photo: Company, Thursday 13 September 2018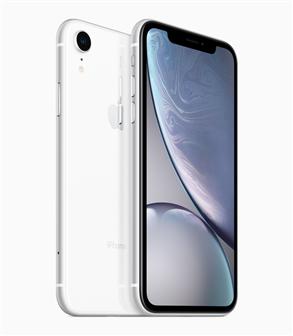 Apple iPhone XR smartphone
Photo: Company, Thursday 13 September 2018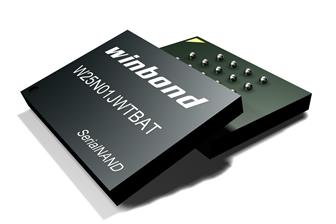 Winbond W25N01JW
Photo: Company, Monday 11 June 2018
Related news around the web