1312 news items tagged Company
China's Semiconductor Manufacturing International (SMIC) with its 14nm FinFET process manufacturing is likely to obtain orders from HiSilicon, which has been among the major clients...

Pure-play foundry Taiwan Semiconductor Manufacturing Company (TSMC) saw its revenues grow by a slight 3.7% in 2019, while revenues at fellow companies United Microelectronics (UMC)...

As opposed to multi-level cell (MLC) and triple-level cell (TLC) memory, single-level cell (SLC) NAND flash enables high-speed reads and writes as well as excellent reliability and...

China-based IC design firm Sage Microelectronics Corp. (Sage Micro) completed the acquisition of Beijing-based ChuZhi for US$18 million (CNY125 million) during the last week of 2019...

GaAs IC foundry Win Semiconductors and Visual Photonics Epitaxy Company (VPEC), which manufactures epitaxial wafers, both saw revenues increase by over 20% in 2019 and are expected...

Established for over 10 years, ThroughTek, an IoT platform cloud provider based in Taiwan, kicks off the new year by making its debut at CES 2020, which will take place on January...

Taiwan-based testing house King Yuan Electronics (KYEC) is expected to see its first-quarter 2020 revenues hit the highest record ever for the same quarter with monthly revenues to...

LitePoint, a world-leading provider of wireless test solutions, announced recently the inauguration of its 5G lab in Taipei.

IC assembly and test services provider ASE Technology Holding has signed a MoU with Taiwan's STSP (Southern Taiwan Science Park) Bureau to secure 20 hectares of land at a new national...

Niche-market IC packaging house Xintec has disclosed its net profit surged 252% from a year ago to NT$74 million (US$2.46 million) in November 2019. EPS for the month came to NT$0....

With 5G infrastructure aggressively being deployed around the world, global industries are optimistic about the changes to business models that 5G commercial operation will enable...

Increasing global awareness on environmental protection is spurring burgeoning developments in the renewable energy sector. According to International Energy Agency (IEA), nearly...

Taiwan Semiconductor Manufacturing Company (TSMC) saw its November revenues increase 1.7% sequentially, while revenues at United Microelectronics (UMC) and Vanguard International...

Digital technologies enable innovation to snap at the heels of many industries, success will come to the businesses that ensure their workforce is skilled in the best practices of...

Smith, a global distributor of electronic components and semiconductors, announces the relocation of its Shanghai office. The office's new location positions Smith in the heart of...

The rise of the Internet of Things (IoT) creates the use cases from mobile devices to autonomous drones and from surveillance equipment to Advanced Driver-Assistance Systems (ADAS)...

Both 5G cellular network technology and Internet of Things (IoT) provide advancements in performance to enhance and optimize smart applications. The modern computing resources have...

TSMC Nanjing Company has reported its first quarterly profit for the third quarter, which narrowed its losses to NT$1.41 billion (US$46.1 million) in the first three quarters of 2019...

Samsung Display hosted the Samsung Curved Forum 2019 at the Grand Mayfull Hotel Taipei on November 14 not only to present its achievements in curved display technologies but also...

TSMC's planned advanced packaging plant in Miaoli, Northern Taiwan has passed environmental impact assessment, enabling the foundry house to kick off construction of the new fab in...

China-based DRAM chipmaker ChangXin Memory Technologies (CXMT, formerly Innotron) has managed to improve its 19nm process manufacturing yield rates to satisfactory levels, and is...

Taiwan Semiconductor Manufacturing Company (TSMC) and United Microelectronics (UMC) have both seen their China-based wafer fab utilization rates pick up recently, driven by growing...

While Samsung retained the top rank in the world's smartphone market, second-ranked Huawei was the standout performer during the third quarter of 2019 with shipments surging by 14.8...

Proscend has established a long-term strategic partnership with Airtel, an Indian mobile telecommunications operator. Bharti Airtel is a well-known Indian global telecommunications...

STAr Technologies Inc, a leading supplier of semiconductor test probe cards, today announced the introduction of its new MEMS type micro-Cantilever probe card - STAr Aries Sigma-M,...
Related photos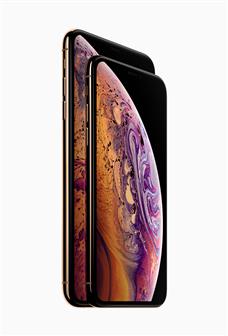 Apple iPhone Xs and Xs Max
Photo: Company, Thursday 13 September 2018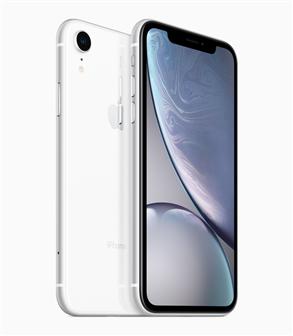 Apple iPhone XR smartphone
Photo: Company, Thursday 13 September 2018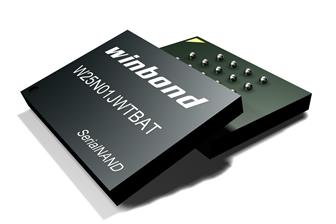 Winbond W25N01JW
Photo: Company, Monday 11 June 2018
Related news around the web