1089 news items tagged Company
The board of directors of United Microelectronics (UMC) has authorized a capital budget execution of NT$27.406 billion (US$889.4 million) for capacity deployment.

Taiwan-based power diode makers including Lite-On Semiconductor, Taiwan Semiconductor Company (TSC), Panjit International, Eris Technology and HY Electronic will see their sales performance...

E-commerce markets in Asia continue to flourish in recent years with China particularly enjoying significant growth year after year, thanks in part to Singles' Day and 618 shopping...

Taiwan Semiconductor Manufacturing Company (TSMC) and United Microelectronics (UMC) have reported sequential decreases in November consolidated revenues of 3.1% and 8.1%, respectively,...

Networking IC design specialist Realtek Semiconductor has reported consolidated revenues of NT$4.05 billion (US$131 million) for November 2018, up 2.2% on month and 7.6% on year.

Taiwan Semiconductor Manufacturing Company (TSMC) has disclosed plans to build a new 8-inch wafer fab at its manufacturing site in Tainan, southern Taiwan to satisfy robust customer...

Taiwan Semiconductor Manufacturing Company (TSMC) is unlikely to see its 7nm process capacity fully utilized in the first half of 2019, due to a cutback in orders placed by Apple,...

Order visibility for the pure-play IC foundry sector for the first half of 2019 appears to be low. Taiwan Semiconductor Manufacturing Company (TSMC) has started negotiating with its...

ASE Technology Holding, the parent company of IC packagers Advanced Semiconductor Engineering (ASE) and Siliconware Precision Industries (SPIL), plans to set up an IC testing service...

China-based PCB makers have stepped up efforts to grow their presence in the automotive electronics sector since their entry in 2017, according to industry sources.

Taiwan Semiconductor Manufacturing Company (TSMC) is likely to post a 14-16% sequential decline in consolidated revenues for the first quarter of 2019, due mainly to inventory correction...

Leading semiconductor test equipment supplier Advantest has announced that they have entered into a definitive agreement under which the company will acquire the commercial Semiconductor...

Metal chassis maker Waffer Technology has been building additional capacity for the production of automotive light metal components. In addition to its plants in Maanshan, China,...

United Information Systems (UIS) had NT$24.817 billion (US$802.2 million) worth of orders on hand as of the end of October 2018, up NT$7.1 billion or over 40% from a year earlier,...

Taiwan Semiconductor Manufacturing Company (TSMC) is expected to post record revenues for the fourth quarter of 2018, although many others in the semiconductor sector have turned...

Top China PCB makers are emerging as new power in the global PCB sector, bolstered by strong financial resources and huge domestic market demand, and the leading firms have outperformed...

Zyxel Communications has again swept the Taiwan Excellence Awards, racking up five prizes largely on the back of its growing suite of well-received WiFi mesh networking, GPON, and...

It's now a good time for us to let industry players worldwide better understand who we are and what we do at electronica 2018, which Chilisin Group is participating in for the first...

The huge wave of IoT that has surged worldwide and in recent years in many different industries has led to heavy investment in vertical product development and applications. Without...

The booming IoT market, such as automotive and industrial applications, has brought new opportunities to Winbond Electronics, a leading provider in the low- and medium-capacity memory...

Digi-Key Electronics, a global electronic components distributor, introduces a new design tool called the DK IoT Studio. The DK IoT Studio is an integrated development environment...

A ramp-up of chip orders for Apple's new iPhone devices boosted Taiwan Semiconductor Manufacturing Company's (TSMC) October revenues to the second-highest monthly levels in the contract...

Chilisin, a world-leading passive component manufacturer and solution provider, attends electronica for the first time this year in Munich, Germany, co-exhibiting a lineup of total...

MINMAX, a Taiwan-based provider of power solutions, plans to showcase a comprehensive lineup of low to medium wattage power supplies at Electronica 2018 taking place in Munich, Germany...

Jorjin Technologies, as a member of the TW 5G Alliance - CHT pilot team, will participate in NGMN IC&E 2018 Vancouver this year, to share our results and advances in smart glass...
Related photos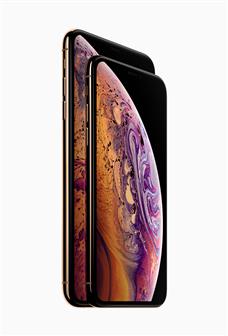 Apple iPhone Xs and Xs Max
Photo: Company, Thursday 13 September 2018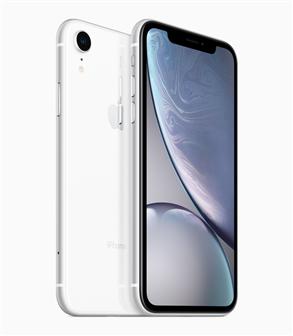 Apple iPhone XR smartphone
Photo: Company, Thursday 13 September 2018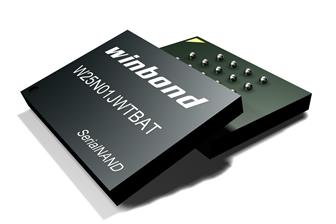 Winbond W25N01JW
Photo: Company, Monday 11 June 2018
Related news around the web