1297 news items tagged Company
As the final step in the production process, inspection is of critical importance to the manufacturing industry. Manufacturers generally allot adequate staff resources to perform...

Celebrating its 30th anniversary as a leading brand of Taiwan's aviation industry, EVA Air is not only named one of the World's 50 most valuable airline brands in 2019 but also ranked...

Electronic-grade solvent demand from Taiwan's chipmaking industry is expected to be bullish, according to a supplier who is reportedly in TSMC's supply chain.

Unitech, a global solution provider of automatic identification and data capture technologies, announced it is an official partner for Android zero-touch enrollment that streamlines...

NEXCOM, the leading provider of network and communication solutions, announces its new partnership with O'Prueba Technology Inc, a spin-off from the reputed Networking Benchmarking...

Artificial intelligence (AI) technologies play a critical role driving the transition to Industry 4.0. In particular, their use in combination with machine vision has become the first...

Amid rising global trade tensions in 2019, the semiconductor industry is experiencing revenue declines as it struggles with the changes and uncertainties resulting from the technology...

Taiwan Semiconductor Manufacturing Company (TSMC) and United Microelectronics (UMC) have both said that production at their fabs in China stays on track and has not been affected...

The memory market outlook in 2020 looks positive for recovery, according to Arthur Yang, president for Macronix International America. While the market may become tight later this...

Speaking at a high-tech forum held in Shanghai, Semiconductor Manufacturing International (SMIC) co-CEO Zhao Haijun remarked that China's IC foundry sector will stage a recovery in...

China's Semiconductor Manufacturing International (SMIC) with its 14nm FinFET process manufacturing is likely to obtain orders from HiSilicon, which has been among the major clients...

Pure-play foundry Taiwan Semiconductor Manufacturing Company (TSMC) saw its revenues grow by a slight 3.7% in 2019, while revenues at fellow companies United Microelectronics (UMC)...

As opposed to multi-level cell (MLC) and triple-level cell (TLC) memory, single-level cell (SLC) NAND flash enables high-speed reads and writes as well as excellent reliability and...

China-based IC design firm Sage Microelectronics Corp. (Sage Micro) completed the acquisition of Beijing-based ChuZhi for US$18 million (CNY125 million) during the last week of 2019...

GaAs IC foundry Win Semiconductors and Visual Photonics Epitaxy Company (VPEC), which manufactures epitaxial wafers, both saw revenues increase by over 20% in 2019 and are expected...

Established for over 10 years, ThroughTek, an IoT platform cloud provider based in Taiwan, kicks off the new year by making its debut at CES 2020, which will take place on January...

Taiwan-based testing house King Yuan Electronics (KYEC) is expected to see its first-quarter 2020 revenues hit the highest record ever for the same quarter with monthly revenues to...

LitePoint, a world-leading provider of wireless test solutions, announced recently the inauguration of its 5G lab in Taipei.

IC assembly and test services provider ASE Technology Holding has signed a MoU with Taiwan's STSP (Southern Taiwan Science Park) Bureau to secure 20 hectares of land at a new national...

Niche-market IC packaging house Xintec has disclosed its net profit surged 252% from a year ago to NT$74 million (US$2.46 million) in November 2019. EPS for the month came to NT$0....

With 5G infrastructure aggressively being deployed around the world, global industries are optimistic about the changes to business models that 5G commercial operation will enable...

Increasing global awareness on environmental protection is spurring burgeoning developments in the renewable energy sector. According to International Energy Agency (IEA), nearly...

Taiwan Semiconductor Manufacturing Company (TSMC) saw its November revenues increase 1.7% sequentially, while revenues at United Microelectronics (UMC) and Vanguard International...

Digital technologies enable innovation to snap at the heels of many industries, success will come to the businesses that ensure their workforce is skilled in the best practices of...

Smith, a global distributor of electronic components and semiconductors, announces the relocation of its Shanghai office. The office's new location positions Smith in the heart of...
Related photos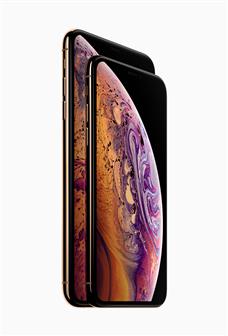 Apple iPhone Xs and Xs Max
Photo: Company, Thursday 13 September 2018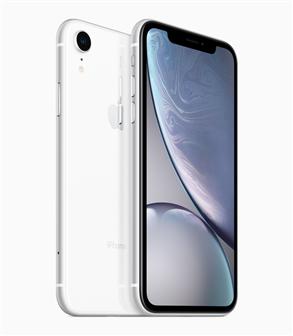 Apple iPhone XR smartphone
Photo: Company, Thursday 13 September 2018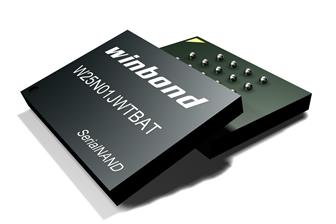 Winbond W25N01JW
Photo: Company, Monday 11 June 2018
Related news around the web