354 news items tagged wireless
EMS provider Lite-On Technology is exhibiting smart LED streetlamps and wireless communication modules for IoT (Internet of Things) application at Mobile World Congress (MWC) Shanghai...

TheTransferJet Consortium recently announced its next-generation TransferJet X standard at Computex. It is a point-to-point wireless personal area network (WPAN) technology that uses...

Driven by the colossal Internet of Things (IoT) opportunity, wireless technologies - including wireless local area network (WLAN), Bluetooth, cellular and low-power wireless - will...

Digitimes Research estimates the number of 5G users will reach 1.14 billion by 2025 to account for 13.4% of all mobile service subscribers.

iST, the market leader in electronics verification and analysis service, has made a great step forward on the cooperation with Dekra, the world leading expert organization in safety...

Mavin Inc, who won the German iF Design Award, the Red Dot Design Award and the CES Innovation Product Design Award, has announced their latest true wireless earbuds recently.

In 2010, the China Ministry of Industry and Information Technology (MIIT) officially selected Wuxi National Hi-Tech Industry Development Zone as a national electronic information...

Taiwan's major MCU supplier Holtek Semiconductor expects shipments of its wireless charger A/D flash MCUs for the second quarter of 2018 to double from three million units in the...

Pure-play foundry United Microelectronics (UMC) has reported net profits of NT$3.4 billion (US$114.3 million) for the first quarter of 2018, up 92% sequentially and 48.7% on year.

The competition among wireless charging standards did not come to an end when Apple decided to choose Qi of the WPC (Wireless Power Consortium) for iPhone X and iPhone 8 devices in...

Global semiconductor revenues derived from chip usage in electronic equipment and devices amounted to US$111.4 billion at the end of first-quarter 2018, up a significant 17% from...

MediaTek has announced an addition to its ASIC lineup with a 56G SerDes IP chip available with silicon-proven 7nm FinFET process technology. MediaTek's 56G SerDes is a high-performance...

Major MLCC firms are set to raise their quotes by 40-50% with the new prices to be effective from April 1, according to industry sources. The price rally may have limited impact on...

Networking device maker Alpha Networks will be working with EMS service provider Qisda in the IoT and 5G markets, said Alpha chairman John Lee at a March 22 investors meeting. The...

Samsung Electronics has announced the availability of its latest application processor (AP), the Exynos 7 Series 9610, built using the company's 10nm FinFET process.

IPC firm Advantech has announced an investment of NT$299 million (US$10.18 million) to acquire 17.5 million shares of AzureWave at a unit price of NT$17.10 via private placement.

Acer has announced its latest wearable device, the Leap Beads, for the Taiwan market, targeting specifically the religious followers.

The worldwide PCB industry output value grew 11.7% to US$65 billion in 2017, according to data compiled by Taiwan Printed Circuit Association (TPCA). The on-year growth was the highest...

Thanks to robust China market demand for wireless charging devices, Taiwan makers of passive components needed for the devices are upbeat about revenue and shipment performances in...

Holtek Semiconductor expects to ship 20 million MCUs for wireless charging applications in 2018, doubling from the company's previously-estimated 10 million units.

Led by mobile phones, small appliances and wearables, shipments of consumer electronics devices enabled with wireless charging rose 40% in 2017 compared to the previous year. In all,...

Hewlett-Packard (HP) Taiwan has launched its latest enterprise PCs and workstations in Taiwan as well as a virtual reality (VR) backpack, a wearable workstation system supporting...

GaAs IC foundry Win Semiconductors has reported net profits of NT$3.72 billion (US$126.6 million) on consolidated revenues of NT$17.09 billion for 2017. Both results hit record-high...

Taiwan-based MCU supplier Nuvoton Technology is ready to cash in on the growing market demand for wireless charging microcontroller units (MCUs) in 2018 as it is capable of offering...

The fastest growing types of microprocessors in 2012-2017 were mobile system-on-chip (SoC) designs for smartphones and tablets, and microprocessors used in embedded-processing applications,...
Related photos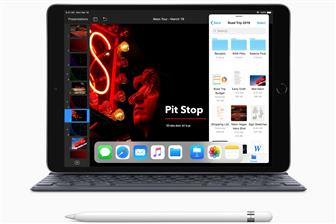 iPad Air with Apple Pencil support
Photo: Company, Tuesday 30 April 2019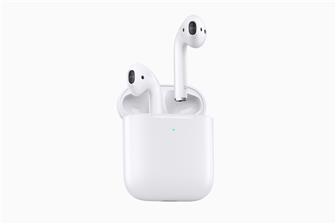 Apple second-generation AirPods
Photo: Company, Thursday 21 March 2019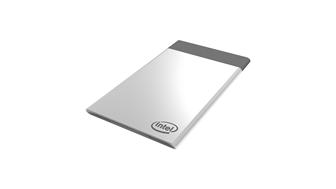 Intel Compute Card
Photo: Company, Tuesday 10 January 2017
Related news around the web