341 news items tagged wireless
Lite-On Technology has rolled Sigfox Monarch-certified wireless module, the WSG309S, built based on STMicroelectronics' ST S2-LP ultra-low-power sub-1 GHz RF transceiver and BlueNRG-2...

Qualcomm Technologies has announced a family of 60GHz Wi-Fi chipsets, the QCA64x8 and QCA64x1, delivering 10+ gigabit-per-second (Gbps) network speeds and wire-equivalent latency.

PTCom Technology, an innovation development partner of MediaTek, is actively developing IoT devices management systems to help hardware makers with IoT connections, and the company...

Taiwan-based Audix has ramped up shipments of VCM (voice coil motor) components for use in smartphone cameras since the start of the third quarter of 2018 as it has indirectly tapped...

Taiwan-based wireless charging solution provider InforCharge has expanded its business reach to the multimedia advertisement area and has adopted artificial intelligence (AI) facial...

Apple is scheduled to roll out its entry-level MacBook series featuring Intel's 14nm Kaby Lake processor in September's product launch conference. The model is expected to be priced...

IC distributor WPG saw its net profits surge 23.1% on year to a record high of NT$2.2 billion (US$71.9 million) in the second quarter of 2018, when consolidated revenues increased...

Qualcomm has unveiled what the company claims is the world's first fully-integrated 5G NR millimeter wave (mmWave) and sub-6 GHz RF modules for smartphones and other mobile devices...

As Inventec's profitability is estimated to have improved in second-quarter 2018, some market watchers believe it will continue seeing revenue increases in the third quarter with...

MediaTek has completed validation (interoperability tests) of NarrowBand IoT connectivity (NB-IoT) with SoftBank to set the stage for future commercial NB-IoT applications within...

MediaTek has reported revenues surged 21.8% sequentially to NT$60.48 billion (US$1.99 billion) in the second quarter of 2018, which topped the company's guidance range from NT$55.6...

Pure-play foundries United Microelectronics (UMC) and Vanguard International Semiconductor (VIS) both saw their second-quarter revenues hit their highest-ever quarterly levels.

EMS provider Lite-On Technology is exhibiting smart LED streetlamps and wireless communication modules for IoT (Internet of Things) application at Mobile World Congress (MWC) Shanghai...

TheTransferJet Consortium recently announced its next-generation TransferJet X standard at Computex. It is a point-to-point wireless personal area network (WPAN) technology that uses...

Driven by the colossal Internet of Things (IoT) opportunity, wireless technologies - including wireless local area network (WLAN), Bluetooth, cellular and low-power wireless - will...

Digitimes Research estimates the number of 5G users will reach 1.14 billion by 2025 to account for 13.4% of all mobile service subscribers.

iST, the market leader in electronics verification and analysis service, has made a great step forward on the cooperation with Dekra, the world leading expert organization in safety...

Mavin Inc, who won the German iF Design Award, the Red Dot Design Award and the CES Innovation Product Design Award, has announced their latest true wireless earbuds recently.

In 2010, the China Ministry of Industry and Information Technology (MIIT) officially selected Wuxi National Hi-Tech Industry Development Zone as a national electronic information...

Taiwan's major MCU supplier Holtek Semiconductor expects shipments of its wireless charger A/D flash MCUs for the second quarter of 2018 to double from three million units in the...

Pure-play foundry United Microelectronics (UMC) has reported net profits of NT$3.4 billion (US$114.3 million) for the first quarter of 2018, up 92% sequentially and 48.7% on year.

The competition among wireless charging standards did not come to an end when Apple decided to choose Qi of the WPC (Wireless Power Consortium) for iPhone X and iPhone 8 devices in...

Global semiconductor revenues derived from chip usage in electronic equipment and devices amounted to US$111.4 billion at the end of first-quarter 2018, up a significant 17% from...

MediaTek has announced an addition to its ASIC lineup with a 56G SerDes IP chip available with silicon-proven 7nm FinFET process technology. MediaTek's 56G SerDes is a high-performance...

Major MLCC firms are set to raise their quotes by 40-50% with the new prices to be effective from April 1, according to industry sources. The price rally may have limited impact on...
Related photos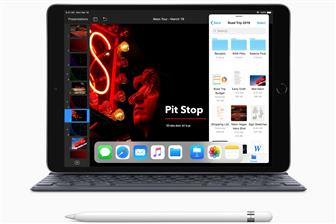 iPad Air with Apple Pencil support
Photo: Company, Tuesday 30 April 2019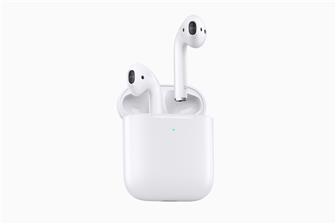 Apple second-generation AirPods
Photo: Company, Thursday 21 March 2019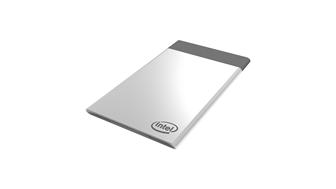 Intel Compute Card
Photo: Company, Tuesday 10 January 2017
Related news around the web