890 news items tagged Samsung Electronics
Taiwan-based fingerprint ID chip designer Egis Technology (EgisTec) expects to enjoy higher revenue growth for the fourth quarter of 2019 than the third quarter thanks to growing...

The manufacture of under-display optical fingerprint sensors for use in 5G-enabled phones will require wafer-level backend services. Suppliers capable of providing wafer-level backend...

Samsung Electronics has taken the lead to adopt 0.35mm vapor chambers (VC) in its newly released Galaxy Note 10 series, which may become mainstream smartphone heat-sinking spec in...

The bad news for the global smartphone market is that global shipments fell in the second quarter, marking seven consecutive quarters of year-over-year declines, according to IHS...

Samsung Electronics and Apple have seen impressive tablet sales in Taiwan, with the former's surging 24% on year in volume and 16% in value so far this year, according to industry...

Taiwan-based III-V compound semiconductor supply chain players are expected to play a critical role in the 5G application market, thanks partly to their close partnerships with major...

Taiwan-based Faraday Technology, a fabless ASIC service and silicon IP provider, expects its third-quarter 2019 revenues to surge over 27% sequentially after the company experienced...

As shipments of 5G network equipment and terminal devices are set to trend up steadily, major global chipmakers are all gearing up for close combats in the 5G chipset market by releasing...

Chipmakers are aggressively improving their new 96-layer 3D NAND process yield rates, looking to have the technology become the mainstream in 2020, according to industry sources.

Taiwan memory modules makers including Adata Technology, Phison Electronics and Team Group are mulling a 10-15% hike in SSD prices and enforcing a limited-supply policy amid growing...

PCB maker Apex International expects its 10-layer PCB shipments for 8K Ultra HD TVs to pick up each quarter in the second half and to become a key growth driver for the company during...

DRAM capital spending will fall 28% in 2019, due to economic and trade uncertainties, and softer demand keeping pressure on DRAM ASPs, according IC Insights.

There has been no sign indicating that Korea-based DRAM suppliers are cutting their output, despite recent speculation claiming Samsung Electronics and SK Hynix are doing so, according...

NAND flash prices are expected to rebound in the near future, as Samsung Electronics is reportedly considering raising its quotes by as much as 10% and other peer makers including...

Foundries including Win Semiconductors and Advanced Wireless Semiconductor (AWSC), epitaxial wafer supplier Visual Photonics Epitaxy (VPEC), fabless chipmaker Himax Technologies,...

Starting July 4, the Japan government has tightened controls on exports of three key semiconductor chemicals to South Korea, but Korean semiconductor firms may not face immediate...

Samsung Electronics has announced its earnings guidance for the second quarter of 2019, disclosing that its operating profit for the period reached KRW6.5 trillion (US$US$5.5 billion),...

Nvidia has decided to choose Samsung Electronics over TSMC for producing next-generation GPUs in 2020 on 7nm EUV (extreme ultraviolet) node despite Samsung's yield rates for the process...

Samsung Electronics has delivered multiple samples of its 5G chipset solutions to a number of China-based handset vendors including Oppo and Vivo for testing and verification, according...

Intel is planning to cut prices of its eighth- and ninth-generation desktop processors by 10-15% and has already notified its downstream PC and motherboard partners, according to...

Samsung Electronics plans to enter volume production of DRAM chips built using 1znm process incorporating extreme ultraviolet (EUV) lithography technology later in 2019, with SK Hynix...

Samsung Electronics has announced that it will strengthen its neural processing unit (NPU) capabilities to further extend the reach of its artificial intelligence (AI) solutions.

Gaming monitor shipments are expected to rise by over 40% on year in 2019 as gaming brands and traditional monitor vendors have been competing aggressively in a market segment that...

Samsung Electronics America is bringing its upgraded line of Galaxy A Series smartphones to the US this summer, beginning with the Galaxy A50, which will be available starting June...

Canalys has revised downward its smartphone shipment forecast this year to 1.35 billion units, a 3.1% decrease on year. The revision is to reflect "an uncertain future" resulted from...
Related photos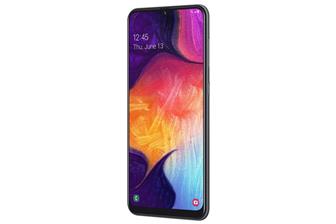 Samsung Galaxy A50
Photo: Company, Monday 24 June 2019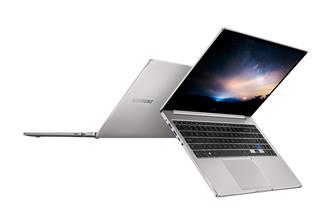 Samsung Notebook 7 series notebooks
Photo: Company, Monday 3 June 2019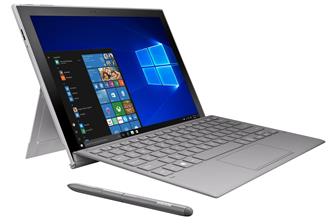 Samsung Galaxy Book2
Photo: Company, Monday 22 October 2018
Related news around the web