1006 news items tagged packaging
Demand for packaging materials for processing high-end display driver ICs (DDI) remains strong, as backend houses including Chipbond Technology and ChipMOS Technologies still maintain...

MediaTek is developing new flagship handset SoCs with performance specs comparable to Apple's A series APs for iPhones, and may also adopt TSMC's advanced InFO_PoP packaging technology...

Backend service providers face as much as a 50% shortage of packaging materials from until June as a result of production...

OSATs have been notified by their Japan-based packaging materials suppliers including Showa Denko about a potential supply shortfall of as much as 50% between May and June, according...

Intel has announced plans to invest US$3.5 billion to equip its New Mexico operations for the manufacturing of advanced semiconductor packaging technologies, including its Foveros...

Eternal Materials has seen shipments increasing for silicone-based sealant used in miniLED packaging amid growing demand for miniLED backlighting, according to industry sources.

Backend house Powertech Technology (PTI) and along with its logic IC packaging subsidiary Greatek Electronics have seen clear order visibility through the third quarter of 2021, with...

ASE Technology Holding will see its FC-AiP (antenna in package) business receive a significant boost in the months ahead as the company and its EMS subsidiary Universal Scientific...

Backend house ChipMOS Technologies will expand production capacity for memory chips by 30-40% in 2021 to meet strong demand from major memory module makers in Taiwan, according to...

Qualcomm and MediaTek are both considering adopting fan-out PoP in the production of their flagship smartphone application processors, following in the footsteps of Apple utilizing...

Taiwan's top OSAT company ASE Technology Holding has been stepping up its purchases of more automated wire-bonding packaging machines to expand capacity for clients, while also enhancing...

The Taiwanese government is planning to launch new policies aimed at helping the country's semiconductor industry recruit sufficient workforce.

Demand for flip-chip (FC) packaging particularly FC-BGA will be rising significantly driven by the HPC device market boom this year, and backend houses in Taiwan and China have seen...

Worldwide sales of semiconductor manufacturing equipment surged 19% from US$59.8 billion in 2019 to a new all-time high of US$71.2 billion in 2020, according to SEMI.

The supply of IC packaging production tools including polish grinders, wafer-dicing machines, and tape laminators has become severely tight, apart from delivery lead times lengthened...

Semiconductor material distributors including Topco Scientific, Topco Technologies and Wahlee Industrial, and IC packaging materials distributors Chang Wah Electromaterials (CWE)...

China-based Lijing Microelectronics Technology (Jiangsu) will expand monthly miniLED packaging capacity to 800 million chips by the end of May 2021, seven months ahead of schedule,...

Materials for PCBs and IC packaging have seen prices rising and the upward trend is set to continue in the second quarter, according to industry sources in Taiwan.

Backend houses including Powertech Technology (PTI) and ChipMOS Technologies have seen demand for specialty DRAM chips surge in the last 1-2 months, and are expected to enjoy robust...

Taiwan-based Powertech Technology (PTI), a packaging partner for Intel's NAND flash chips, has newly landed backend SMT testing orders for CPUs from the chipmaker, and will see the...

Pure-play foundries have raised their quotes starting the second quarter of 2021 to reflect tight capacity, and are likely to adjust upward the prices again in the third quarter,...

The supply of tape COF substrates is expected to fall short of demand in 2021, due to growing COF packaging demand for OLED display driver ICs (DDI) , according to industry sources...

Prices for packaging-use epoxy molding compounds (EMC) will rise 10% starting April and supply shortages are expected to persist through the end of 2021 at least, according to Chang...

Leadframe supplier Chang Wah Technology (CWTC) has seen clear order visibility through April 2022, in line with wire-bonding process capacity at backend houses already booked by chipmakers...

Taiwan-based OSAT providers are not expecting much business opportunity to be coming from Intel's new manufacturing strategy, dubbed IDM 2.0.
Related photos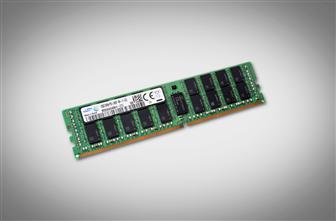 Samsung 128GB TSV DDR4 RDIMM
Photo: Company, Wednesday 9 December 2015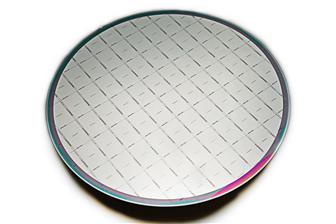 IMEC EUV sensor dies
Photo: Company, Thursday 13 October 2011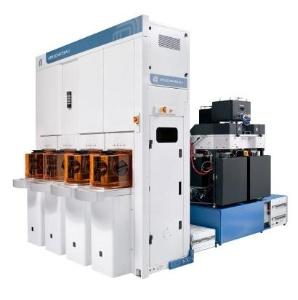 Applied Producer InVia dielectric deposition system
Photo: Company, Wednesday 31 March 2010
Related news around the web