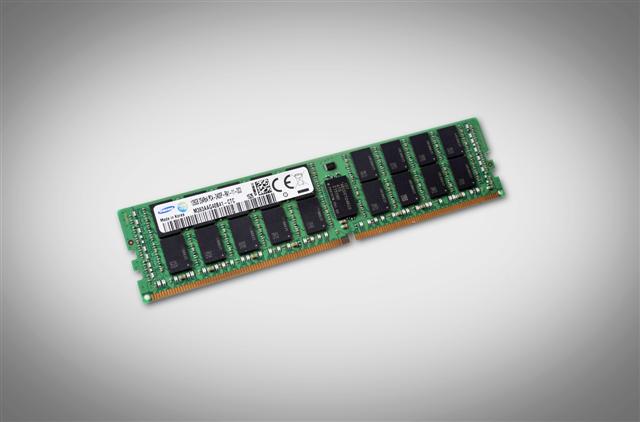 Samsung Electronics has announced that it is mass producing what it calls the industry's first "through silicon via" (TSV) double data rate-4 (DDR4) memory in 128-gigabyte (GB) modules for enterprise servers and data centers.
The 128GB TSV DDR4 RDIMM is comprised of a total of 144 DDR4 chips, arranged into 36 4GB DRAM packages, each containing four 20nm-based 8Gb chips assembled with TSV packaging technology.
Samsung's 128GB TSV DDR4 RDIMM provides a low-power solution for next-generation servers with speeds at up to 2,400Mbps, while cutting power usage by 50%, compared to using the previous highest capacity DRAM modules - 64GB LRDIMMs, whose four-chip package stacks are hampered by power and speed limitations caused by their use of conventional wire bonding.
Samsung added the company will continue to introduce TSV DRAM with higher performance. These will include modules with data transfer speeds of up to 2,667Mbps and 3,200Mbps that help to meet intensifying enterprise server needs, while expanding TSV applications into high bandwidth memory (HBM) and consumer products.