64 news items tagged MacBook Pro
Apple has placed orders for new MacBook Pro models unveiled in October in large volumes due to expected good sales in the fourth quarter. The orders have filled up some of its suppliers'...

Apple has updated MacBook Pro with Retina display with fourth-generation Intel Core processors, the latest graphics, longer battery life, faster flash storage and next-generation...

Apple MacBook shipments may only see single-digit growth in 2013, as related upstream component suppliers still have not yet seen any major increases in orders, according to sources...

Apple has recently stopped some of the component orders for its 13-inch MacBook Pro due to the vendor already having high inventory levels for the components. These suppliers have...

Foxconn Electronics (Hon Hai Precision Industry) has reportedly seen an increase in 15-inch MacBook Pro orders in the second half and is currently supplying 10-15% of Apple's total...

Apple has introduced an all-new version of its 13-inch MacBook Pro featuring a Retina display and all flash storage in a new compact design. At 0.75-inch and 3.57 pounds, the 13-inch...

Apple is ready to announce its new products on October 23 in North America with 7.85-inch iPad Mini, Mac Mini, iMac and 13-inch Retina Display-featured MacBook Pro have been named...

Shipments of Apple's new products – a Retina Display 13-inch MacBook Pro, 7.85-inch iPad and iMac – have reportedly been delayed from September to October and with the...

Apple's MacBook Air is expected to have a global market share of 39% for slim notebooks in 2012 and the market share will slip to 28% in 2013 due to increasing sales of ultrabooks,...

Taiwan-based supply chain makers have begun to ship components for use in new 13-inch MacBook Pro and iMac models which are expected to be available for sale prior to the year-end...

Apple's upstream supply chain reportedly started mass shipping new iMac all-in-one PCs and Retina Display 13.3-inch MacBook Pros in September, according to sources from the upstream...

Hewlett-Packard (HP) has just recently finished its request for quotation (RFQ) for 2013 notebook orders with Quanta Computer landing more than 50% of the orders, up from only 40%...

Rumors are that several notebook brand vendors have delayed or decreased their shipments with Apple also being named as having postponed mass shipments of a planned 13-inch MacBook...

Acer, starting 2012, is executing a three-year plan in China to expand its channel bases from tier-1 and -2 cities to tier-3 to -5 cities and is set to open new stores at a rate of...

Seeing Apple's latest MacBook products only feature upgrades such as Intel's Ivy Bridge processors and Retina display, Wintel-based notebook vendors are relieved and believe that...

Shipments of new MacBooks to Apple began to increase in June, with the 15.4-inch MacBook Pro first and then 13.3-inch MacBook Pro. Shipments will peak in August to meet expected demand...

IC design firms Parade Technologies and Integrated Memory Logic (iML), which reportedly cut into the supply chain for Apple's New iPad, have secured orders for the newly-launched...

Apple has introduced the new MacBook Pro with 15.4-inch display and resolution at 2880 by 1800 pixels. Panel makers expect increasing demand for high resolution panels as non-Apple...

Apple has unveiled an all new 15-inch MacBook Pro featuring a stunning Retina display, all flash storage and quad-core processors in a radically thin and light design. Measuring a...

As Apple reportedly will announce its new MacBook series notebooks in June, the company's upstream suppliers will start raising their shipments to Apple significantly in the month...

As Apple reportedly may remove the design of the internal optical disc drive (ODD) for its new MacBook Pro and make it an optional pick, sources from supply chain pointed out that...

Notebook ODMs Quanta Computer, Compal Electronics and Wistron have announced their revenues for March, with each of the firms enjoying shipment growth on month.

As Apple will launch its updated MacBook Pro, while notebook brand vendors are aggressively pushing 15-inch ultrabooks, market watchers believe the competition will help reduce the...

PC ODM Quanta Computer and chassis supplier Foxconn Technology are expected to benefit from the launch of Apple's latest iMac desktops, which are set to launch in June with Intel's...

As Apple will start mass producing its 15-inch MacBook Pro in April, sources from the upstream supply chain have pointed out that the company's orders for the 13.3-inch model are...
Related photos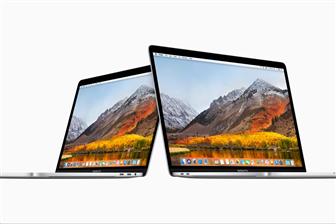 Apple new MacBook Pro with Touch Bar
Photo: Company, Friday 13 July 2018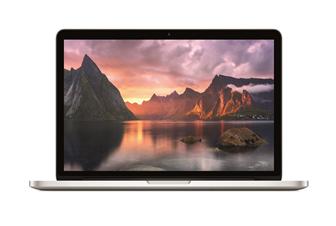 Apple 13-inch MacBook Pro with Retina notebook
Photo: Company, Thursday 12 March 2015

Apple new MacBook Pro with Retina Display (Late 2013)
Photo: Company, Monday 28 October 2013
Related news around the web