96 news items tagged low-power
SpringSoft on August 24 announced Winbond Electronics has adopted its Laker layout tools and design flows for its mobile memory devices such as SDR, low power DDR and cellular RAM.

Nanya Technology is scheduled to kick off production of mobile RAM chips in small volumes in the third quarter, according to the company. It will mainly offer low-power DDR and DDR2...

Micron Technology has announced that it is now sampling a monolithic 2Gb low-power DDR2 (LPDDR2) memory device designed for smartphones, tablet PCs and other mobile products, with...

SoC design service provider Socle Technology has revealed plans to launch a design platform built on Globalfoundries' 65nm low-power (LP) process technology for tablet PCs in the...

Intel executives have disclosed new information about next-generation Intel Xeon processors (Jasper Forest) for embedded, communications and storage applications, due in early 2010...

ARM has announced the availability of ultra low-power physical IP libraries to drive the next generation of energy-efficient microcontroller unit (MCU) devices.

Semiconductor Manufacturing International Corporation (SMIC) and Magma Design Automation on July 20 jointly announced availability of a low-power IC implementation reference flow...

Chartered Semiconductor Manufacturing has recently ramped up production of its 65nm low-power (LP) process, dubbed 65nm LPe, targeting battery-operated and cost-sensitive mobile applications...

Wandering the halls of Computex 2009 it does not take long to realize that there has been a recent explosion of vendors trying to tap the all-in-one PC market. All the well-known,...

Nvidia built its name around satisfying PC gamers' desire for better graphics, higher resolutions, and higher frame rates, from one GPU generation to the next. But around five years...

AMD plans to move production of its desktop CPUs to its 45nm node process in the third quarter, helping to reduce costs, according to sources at motherboard makers.

Memory industry standards body JEDEC Solid State Technology Association has announced the publication of JESD209-2 LPDDR2 Low Power Memory Device Standard. The new standard offers...

Silicon Integrated System (SiS) has announced its joining of the Power Forward Initiative (PFI) and plans to offer common power format (CPF) design solutions for its chipset, motherboard,...

Cal-Comp Electronics (a unit of Taiwan's Kinpo Electronics) and Qualcomm MEMS Technologies (a wholly owned subsidiary of Qualcomm) have announced design specifications of the newly...

Micron Technology has announced that it has jointly developed a low-power DDR2 (LPDDR2) DRAM technology with Nanya Technology for mobile and consumer applications, with initial die...

AMD has rolled out a set of low-power desktop CPUs targeted at nettops, all-in-one PCs and ultra-small form factor PCs, dubbed Ultra-Value Clients (UVCs) by the chip maker.

During the time when CPU players were searching for ways to break the highest frequencies possible, VIA Technologies decided to steer its CPU development in a completely different...

Texas Instruments (TI) has introduced a highly integrated radio frequency (RF) range extender for 2.4GHz wireless applications, such as ZigBee networks, wireless sensor networks and...

AMD is planning to launch two low-power desktop CPUs – Athlon 2650e and Athlon X2 3250e – under its UVC (Ultra-Value Client) product line targeting OEMs in November, according...

While digital camera makers are eying GPS as a feature that can help differentiate their next-generation products, power consumption will be an issue makers must address, according...

AMD is planning to launch several low-power triple-core and quad-core CPUs during the second half of 2008 all featuring a TDP of 65W, according to sources at motherboard makers.
Related photos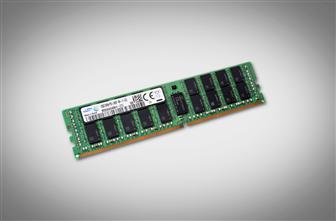 Samsung 128GB TSV DDR4 RDIMM
Photo: Company, Wednesday 9 December 2015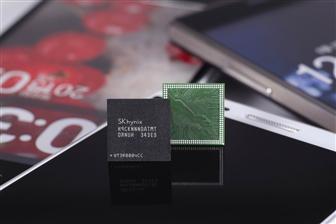 SK Hynix 6Gb LPDDR3
Photo: Company, Friday 1 November 2013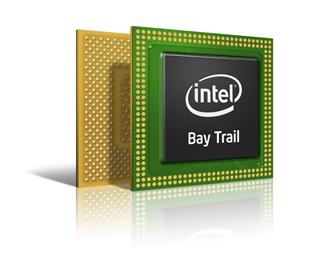 Intel Bay Trail-based Atom Z3000 series processor
Photo: Company, Tuesday 24 September 2013
Related news around the web