125 news items tagged IBM
Acer has reportedly obtained orders for servers used in data centers from Taiwan Semiconductor Manufacturing Company (TSMC), which could affect TSMC's orders to its original supplier...

Globalfoundries has completed its acquisition of IBM's microelectronics business, according to the foundry chipmaker.

China-based panel maker BOE and IBM have signed an agreement to develop a new health management data platform as part of the two companies' efforts to extend their influence in the...

In addition to existing partnerships with Amazon, IBM, Eurotech and General Electric (GE), Intel is preparing to team up with more IT firms such as AT&T, Verizon, Cisco, SAP and...

Estimated to be worth more than US$27 billion annually by 2023, the smart city technology market is expected to be led by IBM and Cisco in terms of strategy and execution. The concept...

Lenovo has become the biggest x86 server provider in China as its acquisition of IBM's x86 server business completes. IDC said it believes this acquisition will enrich Lenovo's x86...

Lenovo will finish its acquisition of IBM's x86 server business on October 1 and the deal will see Lenovo become the third-largest server vendor. Some server vendors believe Lenovo...

Following its acquisition of IBM's x86 server business, Lenovo is looking to establish partnerships with Taiwan-based server players such as Quanta Computer, Mitac International and...

Because of IT security conflicts between China and the US, the China government has been trying to abandon the use of US-made IT products such as servers and storage from players...

Apple and IBM have announced an exclusive partnership that teams the strengths of each company to transform enterprise mobility through a new class of business apps - bringing IBM's...

Over the past 10 years the commercial computing market has been enamored with the idea of being able to move data and heavy computation to a central resource, where it can be accessible...

IBM's server business unit will start transitioning to Lenovo in July and the process is estimated to be completed by November. The acquisition is expected to boost Lenovo enterprise...

Lenovo reportedly has picked up its pace over the acquisition of IBM's entry-level server business with some of IBM's senior executives expected to join Lenovo in May, according to...

Lenovo has signed a definitive agreement with IBM for the acquisition of IBM's x86 server hardware and maintenance business for US$2.3 billion. It is an important step for Lenovo...

Lenovo and IBM have entered into a definitive agreement in which Lenovo plans to acquire IBM's x86 server business. This includes System x, BladeCenter and Flex System blade servers...

The China government started changing procurement policies in the second half to help nurture local cloud computing players. The change is expected to impact first-tier brand vendors...

IBM is planning to invest US$1 billion to strengthen and improve its System x product line hoping to grab future business opportunities in the high-density server market, according...

In addition to Hewlett-Packard (HP) and IBM, Dell recently launched its latest micro-server, the PowerEdge T20, targeting small enterprises and personal studios. Since these types...

The chance is low for BlackBerry to be acquired by any rival companies after the Canada-based smartphone vendor announced recently that it has formed a special committee to explore...

Google, IBM, Mellanox, Nvidia and Tyan have announced plans to form the OpenPOWER Consortium - an open development alliance based on IBM's Power microprocessor architecture. The Consortium...

If Apple builds its own silicon at its own chip fab, the risk it will face will be greater than the benefits for the company, according to Nobunaga Chai, analyst for semiconductors...

United Microelectronics (UMC) has announced that the company will join the IBM joint technology development alliance to participate in the group's development of 10nm CMOS process...

Chunghwa Telecom (CHT), the largest fixed-line and mobile telecom carrier in Taiwan, on May 9 announced cooperation with IBM Taiwan to launch Smart PaaS (platform as a service), a...

Global top-5 notebook brands together suffered a more than 20% on-month shipment drop in April, while top-3 ODMs together had a drop of 14% due to most brand vendors having started...

With Lenovo reportedly talking with IBM about the the acquisition of IBM's server business, sources from the upstream supply chain pointed out that the China-based vendor has already...
Related photos

Nvidia NVLink technology
Photo: Company, Thursday 27 March 2014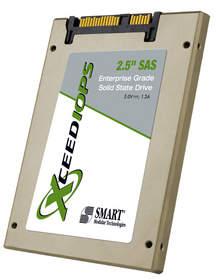 Smart Modular XceedIOPS SSD
Photo: Company, Monday 22 November 2010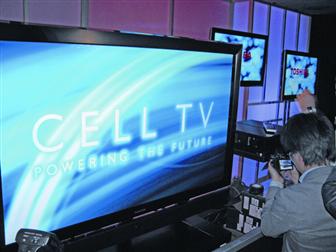 Toshiba Cell TV
Photo: Yen-Shyang Hwang, Digitimes, Monday 11 January 2010
Related news around the web