TV vendors in Taiwan are cutting prices for Ultra HD (4K) TVs by 15% and are also releasing new 4K OLED units and various 60-inch and above size units in order to spur sales in the...

As China makers expand production capacity in order to meet increasing demand for cheaper panel supply in China, local handset vendors will receive Full HD panels for use in smartphones...

Beginning in the second quarter of 2014, display panel makers significantly reduced prices for high-definition (HD, 720 by 1280) and Full High-Definition (FHD, 1080 by 1920) in-cell...

China panel makers are solidifying panel production for 2015 and may be able to provide Full HD handset panels at low pricing that would allow China vendors to expand their lineups...

Retailers in Taiwan expect steady Ultra HD TV sales in the fourth quarter of 2014, primarily for units sized 50-, 55-, 60- and 65-inch.

Worldwide Ultra HD capable set-top box (STB) shipments will reach 48 million by 2020, while the market for HEVC STBs – the next-generation of video compression technology –...

Ultra HD TV shipments are expected to have a CAGR of about 70% thought 2017, according to estimations from DisplaySearch.

Innolux expects global Ultra HD TV shipments to reach 30 million units in 2015, driven by demand for larger-size, higher resolution models, according to company president JC Wang.

BenQ aims to release new curved wide-color gamut (WCG) Full HD TVs in 2015 and expects related sales to reach between 10,000-20,000 units.

LG Display has developed a 5.3-inch Full HD LCD panel for smartphones with a 0.7mm bezel. The company achieved the thinness through its Neo Edge module processing technology and Advanced...

Panel makers expect lower-priced units sized around 50-inch will make up the majority of Ultra HD TV panels shipped during the fourth quarter of 2014.

Acer has unveiled own-brand Ultra HD monitors sized 23.8-, 27-, 28- and 32-inch in Taiwan. Since its Chromebooks will also likely be launched in Taiwan soon, Acer expects its revenues...

LG Display reached 674,000 in shipments for Ultra HD TV panels in September 2014, according to a report from MoneyDJ that cited statistics from the

The worldwide Pay TV market is expected to surpass 920 million subscribers by the end of 2014. Overall, Pay TV average revenues per user (ARPU) are expected to drop slightly due to...

OLED TV pricing is expected to remain double that of Ultra HD TVs through 2016, which will influence the 120% on-year expected growth in Ultra HD TV shipments in 2015, according to...

Taiwan makers are still eyeing sales of Ultra HD TV panels, high-end IT displays, and large-size smartphone panels in order to remain profitable and maintain a competitive edge in...

LCD TV sales in China reached 6.02 million from the Mid-Autumn through October 1 period to represent an on-year increase of 2.4%, according to AVC. In the one week October 1 holiday...

TV vendors aim to ship 34 million Ultra HD TVs in 2015, up 120% on year, according to supply chain sources.

With 50-inch Ultra HD TVs from Vizio now being offered below US$1,000 in addition to units from other vendors priced around US$1,200-1,300, TV vendors aim to see whether consumers...

TV vendors are putting in increased orders for 43-, 48- and 49-inch Ultra HD TV panels in order to compete against 50-inch units.

Panel makers are seeing increased orders for curved Ultra HD monitor panels as Samsung Electronics, LG Electronics, Sharp, Acer, Dell and Asustek Computer expand their monitor line...

China-based IC design house Fuzhou Rockchip Electronics is exhibiting its RK3288 chip solution to support Ultra HD display and 13-megapixel digital camera resolutions at the Kong...

LCD monitor vendors are continuing to push sales of high-end, niche-based products in the commercial segment.

Taiwan home electronics vendor Chimei is aiming to sell 6,000 Ultra HD TVs in 2014, up from 3,000 in 2013, according to the company.

TV vendors have begun slashing prices for Ultra HD TVs in preparation for the Black Friday period in North America, with Vizio maintaining pricing for 50-inch units below US$1,000,...
Related photos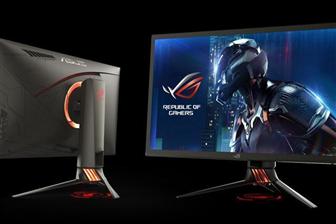 Asustek ROG Swift PG27UQ gaming monitor
Photo: Company, Wednesday 25 July 2018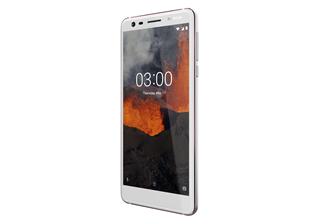 Nokia 3.1
Photo: Company, Monday 4 June 2018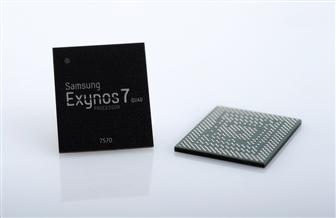 Samsung 14nm Exynos chips
Photo: Company, Wednesday 31 August 2016
Related news around the web