109 news items tagged GeForce
With numerous negative rumors surrounding the discrete graphics card market regarding Nvidia's new GeForce 480/470 (Fermi) graphics chip, and facing competition from AMD, Digitimes...

Nvidia has held the Nvidia Game Festival (NGF) in Shanghai, China to promote the launch of its GeForce GTX 480 and 470 (Fermi) graphics cards and has invited several first-tier graphics...

Micro-Star International (MSI) has launched its latest graphics cards - N480GTX-M2D15 and N470GTX-M2D12 - both built with Nvidia's latest 40nm graphics chip, GDDR5 graphic memory...

Nvidia's initial batch of GeForce GTX 480/470-based graphics cards will have fewer cores than the originally expected 512 due to low 40nm yield at Taiwan Semiconductor Manufacturing...

Second-tier graphics card makers are unlikely to start mass shipments of their Nvidia GeForce GTX 480/470-based (Fermi) graphics cards until April despite that Nvidia plans to announce...

Nvidia has selected the launch date for its next-generation DirectX 11-supporting GPU (Fermi) to be March, 2010, while AMD will launch more GPUs in January-February, according to...

Graphics card makers Nvidia and AMD have both recently announced plans to demonstrate their latest 3D Blu-ray playback technologies at CES 2010.

Nvidia is expected to unveil new GPUs, the GeForce GT210, GT220 and GT240 in the fourth quarter of 2009, before the arrival of its GT300 series in December, while AMD is expected...

Nvidia and AMD are preparing to launch their latest DirectX 11 supporting GPUs in the second half of 2009, according to sources at graphics card makers.

Nvidia's new 40nm GeForce 210 (GT218) GPU-based graphics cards will be available in the retail channel in October, as yield of the 40nm process at foundry partner Taiwan Semiconductor...

Nvidia expects to launch its new 40nm GeForce GT220 (GT216) and GeForce G210 (GT218) GPUs at the end of September 2009, according to a Chinese-language Commercial Times report...

Nvidia built its name around satisfying PC gamers' desire for better graphics, higher resolutions, and higher frame rates, from one GPU generation to the next. But around five years...

Albatron Technology has unveiled a new product, the Albatron GeForce 9500GT PCI-E 1X graphics card, to deliver multimedia performance to general consumers as well as for IPC clients...

Nvidia has introduced four new mobile GPUs - GeForce GTX 280M and 260M GPUs for enthusiast notebooks and GeForce GTS 160M and 150M GPUs for high-performance notebooks.

Drew Henry, general manager of MCP business at Nvidia has revealed that the first Ion-based PC product will be a nettop priced at US$299, which will be launched before June this year...

In addition to the high-end GT212, Nvidia plans to launch 40nm GT214 and GT216 GPUs to replace the current G94 and G96 chips for the mainstream market in the third quarter of 2009,...

Nvidia has officially announced its plans to enter the fast-growing segments of the PC market – netbooks, small form factor PCs and all-in-one PCs – with the company's...

Nvidia is planning to launch its next-generation high-end GT300 GPU in the first quarter of 2009. The GPU will be manufactured under a 55nm process, according to sources at graphics...

According to sources in Taiwan's graphics card industry, Nvidia has outsourced the manufacturing of its GeForce 3D stereo glasses to EMS provider Flextronics, and the product has...

Leadtek Research has announced the launch of new a mainstream graphics card, the WinFast PX9500 GT Low Profile, designed for small form factor systems.

In addition to Apple's new MacBook and MacBook Pro, several global first-tier notebook vendors including Asustek Computer, Acer, Hewlett-Packard (HP) and Dell are all planning to...

Digitimes recently had a chance to talk to Jen-Hsun Huang, president and CEO of Nvidia to discuss recent issues surrounding the chip design giant.

To defend against AMD's high-end ATI Radeon HD 4870 GPU, Nvidia has recently launched an upgraded version of its GeForce GTX 260, however sources at graphics card makers are worried...

Micro-Star International (MSI) has announced three new notebooks – VR440, GX720 and GX400, all featuring MSI's exclusive ECO Engine, a power management function to extend the...

Leadtek Research announced the launch of the latest graphics cards in the mainstream series - the WinFast PX9400 GT. The new graphics cards are designed with Leadtek's exclusive performance-driven...
Related photos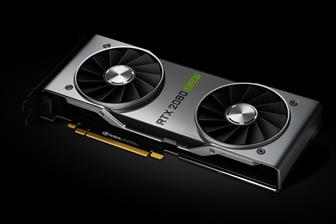 Nvidia GeForce RTX 2080 Super graphics card
Photo: Company, Monday 8 July 2019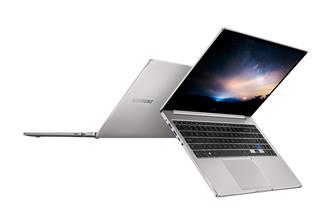 Samsung Notebook 7 series notebooks
Photo: Company, Monday 3 June 2019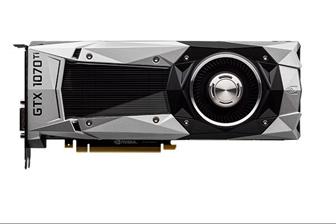 Nvidia GeForce GTX 1070 Ti Founder Edition
Photo: Company, Tuesday 31 October 2017
Related news around the web