109 news items tagged GeForce
AMD and Nvidia, impacted by Taiwan Semiconductor Manufacturing Company's (TSMC's) fully-booked capacity, had rather weak shipment performance in the first quarter; however, as more...

Nvidia has announced the GeForce GTX 690, powered by dual Kepler architecture-based GeForce GPUs.

Leading international mainboard and graphics card maker MSI officially announced the new GeForce GTX 680 graphics card featuring the latest 28nm GeForce GTX 680 GPU and 2GB of GDDR5...

GIGABYTE Technology, a leading manufacturer of motherboards and graphics cards, is pleased to introduce the latest GV-N680D5-2GD-B graphics cards. Built with the highly anticipated...

Nvidia has launched the first GPUs based on its next-generation Kepler graphics architecture.

PC accessory player Razer has announced it will enter the notebook market and will launch a high-end model - Razer Blade, priced at US$2,799.99 to compete against first-tier brand...

Nvidia has announced, at Computex 2011, a new addition to its 3D Vision product family: Nvidia 3D Vision wired glasses. The new glasses make the 3D PC experience more affordable at...

Nvidia has introduced the GeForce GTX 560 GPU, the latest addition to the company's Fermi architecture-based product family, which brings performance and enhanced features such as...

Nvidia has introduced the GeForce GTX 590, the fastest dual graphics card available from the company. Powered by dual Nvidia Fermi-class GPUs on a single card, the GTX 590 is designed...

Nvidia will release its GeForce GTX 590 graphics chip on March 22 to take on AMD's recently released AMD Radeon HD 6990, according to industry sources. The AMD Radeon HD 6990 is priced...

Nvidia recently launched a new 3D Vision bundle priced US$149, lower than US$199 of the previous 3D Vision bundle, to boost demand for 3D applications, according to the company.

Several years ago there was a widely accepted expectation that application mobile processors would be fully integrated with baseband processors on a single chip. However, today we...

Nvidia is expected to unveil its dual-GPU GeForce GTX 590 graphics card in mid-March 2011 at the earliest and AMD will release its Radeon HD 6990 a month later. Competition between...

Nvidia and Taiwan Semiconductor Manufacturing Company (TSMC) on January 13 celebrated the shipment of the one-billionth GeForce graphics processor designed by Nvidia and manufactured...

As Nvidia has launched its latest GeForce GTX 570 GPU as well as reduced the price of its 400 series GPUs, AMD is set to launch its new Radeon HD 6970 and 6950 GPUs in the third week...

Nvidia has announced the immediate availability of the GeForce GTX 570, the latest addition to its GTX 500 series of DirectX 11 GPUs designed for PC gaming enthusiast platforms. The...

Nvidia has announced the latest consumer GPU based on the Fermi architecture, the GeForce GTX 580, which has been re-engineered from the transistor-level up to deliver increased power...

Nvidia on October 21 announced price cuts for three GeForce GTX 460 GPUs of 12.6-15.1%, and for 470 chips of 25.8%, according to Taiwan-based card makers.

Nvidia is preparing to launch its GF110-based GeForce GTX 580 by the end of November or early December 2010 with performance 20% faster than its current GeForce GTX 480, according...

Micro-Star International (MSI) has launched Nvidia GeForce GT 430-based N430GT graphics cards supporting MSI's exclusive GPU and memory voltage adjusting technology.

Micro-Star International (MSI) has introduced its latest graphics card, the N460GTX HAWK Talon Attack, featuring overclocking ability, 7+1 phase power design and the Twin Frozr II...

Micro-Star International (MSI) has launched the N450GTS Cyclone series of graphics cards, which are equipped with a Nvidia GeForce GTS 450 GPU core. With MSI's exclusive Cyclone thermal...

Nvidia has announced the latest addition to its Fermi-class of graphics processing units (GPUs), the Nvidia GeForce GTS 450 -- which was designed to deliver strong DirectX11 price/performance...

Taiwan-based motherboard/graphics card makers Asustek Computer and Micro-Star International (MSI) have announced their latest Nvidia GeForce GTX 460-based graphics cards.

Nvidia is ready to launch its mainstream GF106 and entry-level GF108 graphics chips in July and August 2010, respectively, after the launch of GeForce GTX 460 (GF104) in early June,...
Related photos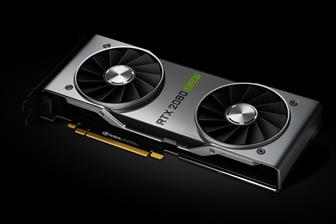 Nvidia GeForce RTX 2080 Super graphics card
Photo: Company, Monday 8 July 2019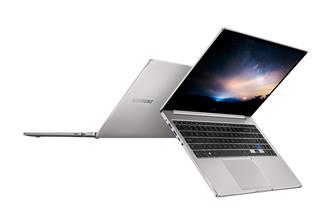 Samsung Notebook 7 series notebooks
Photo: Company, Monday 3 June 2019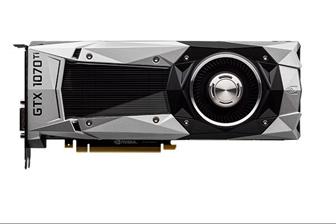 Nvidia GeForce GTX 1070 Ti Founder Edition
Photo: Company, Tuesday 31 October 2017
Related news around the web