22 news items tagged AT&T
Taiwan DOM Quanta Computer has reportedly kicked off shipments of servers adopting Intel x86 processors to Japan's new telecom operator Rakuten Mobile Network (RMN), marking a successful...

Digitimes Research estimates the number of 5G users will reach 1.14 billion by 2025 to account for 13.4% of all mobile service subscribers.

AT&T has launched DirectTV Now, the third virtual pay-TV platform in the US market, at a minimum monthly charge rate of US$35, lower than competitors', for more than 100 live...

AT&T will more than halve the contract price of HTC's One X smartphone sold through its channels from US$199 to US$99 starting July 30, according to a Chinese-language Commercial...

Transceivers are essential to the performance of mobile devices. They are designed to detect weak signals at a specific frequency when receiving and to send signals at a specific...

Taiwan-based smartphone vendor HTC and rival companies in Korea will benefit from the kick-off of competition for LTE services between Verizon Wireless and AT&T, according to...

AT&T and HTC have jointly announced that AT&T will begin selling HTC's first 4G LTE/HSPA+ tablet PC, the HTC Jetstream, in the US market on September 4.

Telecom service provider AT&T has announced that it will carry Acer's Iconia Tab A501 4G tablet PC. Acer expects tablet PC shipments in 2011 to reach 5-7 million units, and aims...

With its purchase of T-Mobile USA, AT&T appears to be continuing to use acquisitions to gain control of more of the limited supply of wireless spectrum required to compete in...

AT&T's merger acquisition of T-Mobile US will result in the dominance of the US mobile telecom market by AT&T and Verizon Wireless, and the situation will render it more difficult...

HTC will launch HTC Freestyle, its second Brew Mobile Platform (Brew MP) smartphone following HTC Smart launched in January 2010, through cooperation with AT&T in the US market...

AT&T plans to introduce 20 4G handsets and 12 Android-based smartphones in 2011 in order to counter Verizon Wireless which will begin to market iPhones in cooperation with Apple...

HTC today announced that the Aria smartphone will be available exclusively via AT&T retail locations beginning June 20. The Aria is based on the Android 2.1 platform and comes...

Panel makers in Taiwan have expressed their concern about AT&T's lawsuit against global small-size panel makers for antitrust violations. If AT&T wins the case, other companies...

More than 30 smartphones running on Microsoft Windows Mobile 6.5 from a total of over 15 handset vendors are to be launched before the end of 2009, according to Benjamin Tan, senior...

Apple will extend its exclusive iPhone service deal with AT&T, while this may not be the boon for AT&T that it appears to be, according to iSuppli.

HTC's first custom-made Android handset for AT&T, the HTC Lancaster, was originally planned for a third-quarter launch but the launch will be either delayed or canceled because...

Taiwan-based network equipment makers are looking at securing equipment and device orders for femto services to be launched by US carriers, including AT&T, Verizon Wireless and...

HTC (High Tech Computer) is scheduled to unveil its new Android-powered smartphone, the HTC Hero, in London on June 24, according to a Chinese-language Economic Daily News (EDN)...

HTC (High Tech Computer) is expected to launch its third Android-powered smartphone, the HTC Lancaster, in cooperation with AT&T in the US market in the third quarter of this...

Dell has announced a collaboration with China Mobile to bundle its Inspiron Mini 10 netbook with China Mobile's 3G service.

Despite challenging economic conditions, smartphones continued to gain significant market share worldwide over the past six months, rising from 26% to 33% of demand in February 2009,...
Related photos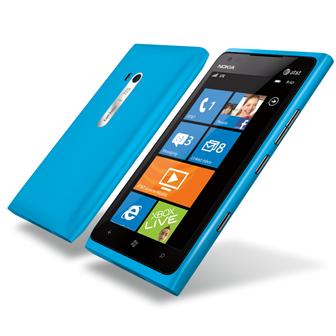 Nokia Lumia 900
Photo: Company, Friday 13 January 2012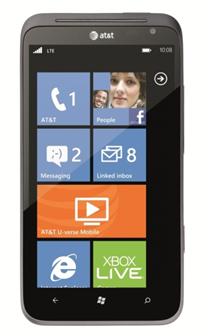 HTC Titan II
Photo: Company, Wednesday 11 January 2012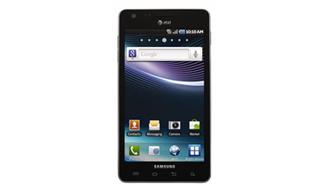 Samsung Infuse 4G
Photo: Company, Tuesday 17 May 2011
Related news around the web