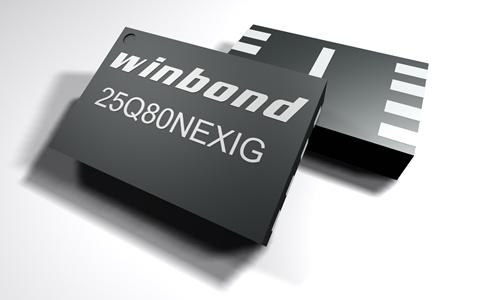 Winbond Electronics has announced an expansion of its flash product portfolio with the introduction of its lowest-voltage SpiFlash memories to date. At 1.2 and 1.5V, and in 8-pin packages, these newest members of the SpiFlash family provide designers with serial flash memories for audio, wearable, IoT and other demanding applications that call for low power in small packages.
The 1.2V products cover an operating voltage range from 1.14V to 1.3V, which is ideal for very-low-power designs, Winbond said. The 1.5V devices have a wider operating voltage range, from 1.14V through 1.6V.
The first product in the family, the W25Q80NE at 8Mb density at 1.2V is available in samples and will be available in production in the beginning of 2018, according to Winbond. The rest of the family of products ranging from 1Mb through 128Mb density at 1.2V, and wide range from 1.5V to 1.2V will follow.