Mosaid HLNAND SSD prototype
Photo: Company
Wednesday 4 August 2010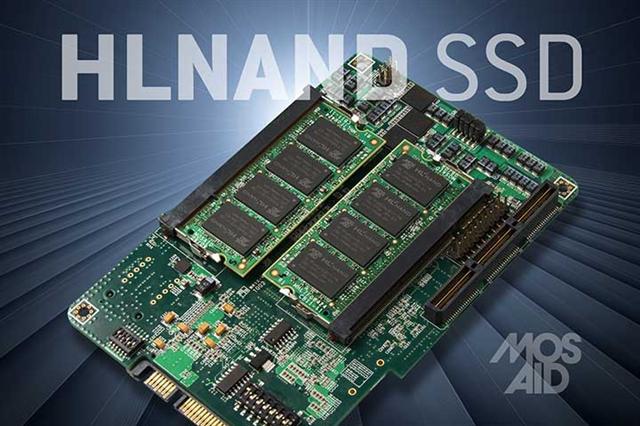 Mosaid Technologies has introduced a SSD prototype utilizing its HyperLink NAND (HLNAND) architecture and interface. Designed by Mosaid and its development partner Indilinx, the HLNAND SSD prototype is optimized for mass storage applications including enterprise data centers and high-performance computing environments.
Mosaid's HLNAND SSD prototype enable 213MBps read performance and 130MBps write performance on a single channel of HLNAND flash memory. In contrast, current second-generation SSDs require eight or more channels for the same level of performance.
MOSAID will showcase its HLNAND SSD prototype at the 2010 Flash Memory Summit, August 17-19 in Santa Clara California.