Sharp 3D touchscreen LCD panel
Photo: company
Wednesday 7 April 2010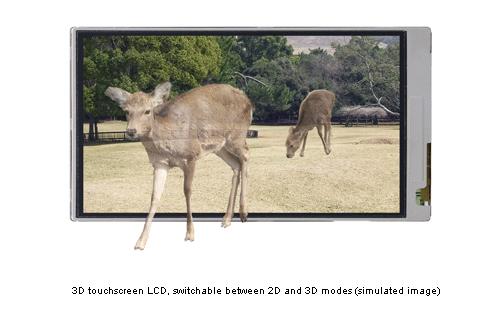 Sharp has developed a 3D touchscreen LCD that can switch between 2D and 3D modes.
Users can view 3D images without the need to wear special glasses, making this LCD ideal for mobile devices such as DSCs, handsets, and smartphones, the vendor said. The 3D LCD uses a parallax barrier system to display 3D images.
Sharp has also developed a non-touchscreen 3D LCD and will start its mass production in the first half of fiscal 2010.