MSI 3D all-in-one PC
Photo: Company
Wednesday 13 January 2010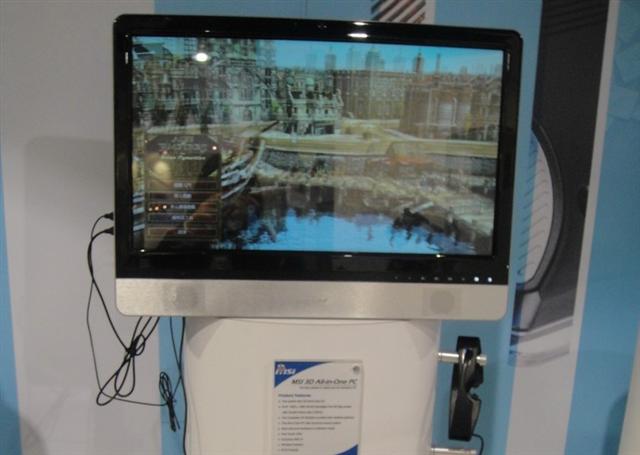 Micro-Star International (MSI) showcased a self-developed 3D all-in-one PC at CES 2010, which the company claimed to be the first in the world.
Users can enjoy a life-like gaming experience and high definition 3D movie by wearing the wireless 3D glasses that come with the PC, MSI noted.
The all-in-one PC also features a 24-inch display to allow a comfortable viewing environment.