Transcend Ultimate Class 10 SDHC cards
Photo: Company
Monday 21 December 2009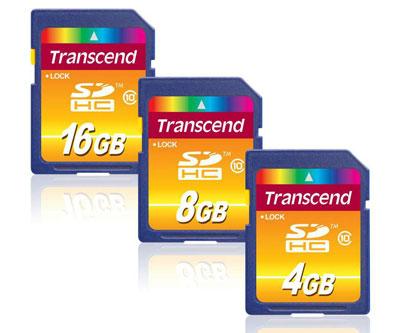 Transcend Information has launched its 16GB Class 10 SDHC card series offered in 4GB, 8GB and 16GB capacities for DSLR cameras.
Compared to Class 2 cards that only guarantee write speeds of 2MB/s, or Class 6 versions that start at 6MB/s, the new Class 10 SDHC cards boast 20MB/s write and 16MB/s read speeds that help process data quickly and prevent lag when recording 1920x1080 Full HD videos at 60fps.
Transcend said its 16GB SDHC card can store up to 6552 pictures (based on 5 megapixel JPEG compression format), over 88 hours of standard quality video (MPEG-4 video at 384Kbps), or 240 minutes of HD video (AVCHD at 9Mbps).