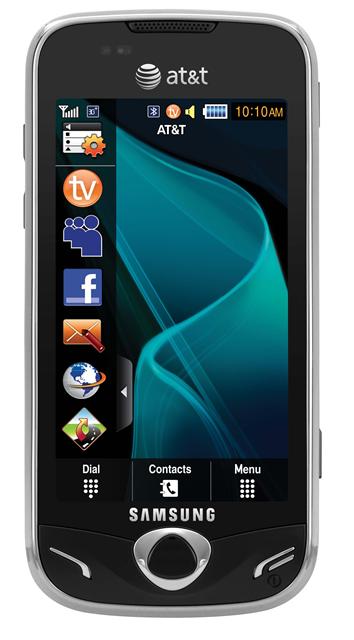 The Samsung Mythic's 3.3-inch full touchscreen features Samsung's TouchWiz user interface, which allows users to simply drag and drop widgets for their favorite and most commonly used features and functions on the phone's home screen.
The phone offers one-touch access to features including AT&T Mobile TV and social networking sites such as Facebook and MySpace, the company said.
AT&T Mobile TV subscribers can access full-length simulcast and time-shifted programming from FLO TV, including content CBS Mobile, CNBC, CNN Mobile, COMEDY CENTRAL, ESPN Mobile TV, FOX Mobile, FOX News, MSNBC, MTV, NBC 2Go, Nickelodeon and the movie channel Crackle.
The Samsung Mythic is available for US$199.99 after mail-in rebate, and the AT&T Mobile TV is now available for US$9.99 per month.