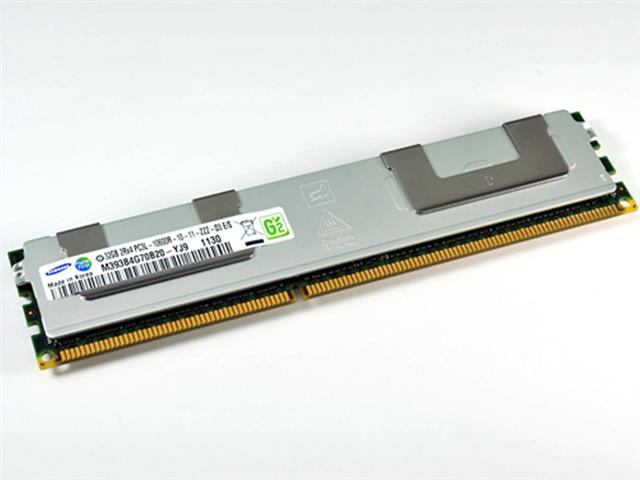 Samsung Electronics has announced the development of 32GB DDR3 registered dual Inline memory modules (RDIMMs) that use 3D through silicon via (TSV) package technology.
Its 30nm-class technology leverages module performance and power features to deliver what it calls a greener memory solution than the preceding 40nm-class based modules. Engineering samples have been released for evaluation.
The new 32GB RDIMM with 3D TSV package technology is based on Samsung's 30nm-class 4Gb DDR3. It can transmit at speeds of up to 1,333Mbps, a 70% gain over preceding quad-rank 32GB RDIMMs with operational speeds of 800Mbps.
The 32GB-module consumes a mere 4.5 watts per hour - the lowest power consumption level among memory modules adopted for use in enterprise servers, Samasung said.
Compared to the 30nm-class 32GB load-reduced, dual-inline memory module (LRDIMM), which offers advantages in constructing 32GB or higher memory solutions, the new 32GB module provides approximately 30% additional energy savings.