Since 2020, many countries have been fighting against COVID-19. During this pandemic, in order to resume our "normal daily life," we have created a new life style - "Smart Life 2.0." For example, working from home has become the norm, plus online meeting, video teaching, drone delivery, remote servicing and more.
This smart life, empowered by various technolgies, has given birth to different new products, new services, new forms of business and new business models covering, education, health care and smart-homing sectors. This new style of living is an important factor that impacts our economic growth and boosts circular economy. Behind this digital economy, we have been supported by artificial intelligence (AI), big data, cloud computing and data analytics, and these technologies all rely on the technological advancements and algorithms of semiconductors.
ASM Pacific Technology Ltd (ASMPT) announced that it shipped its 250th Thermo-Compression Bonding (TCB) tool to customers in February 2021. This press highlights the leadership of this company in TCB. ASMPT's TCB system has been widely adopted by manufacturers with high-volume manufacturing (HVM) production. It is used for the assembly of the highest-end logic chips in PCs and servers, in order to provide a faster AI and cloud computing data analysis. Presently, ASMPT is in its 3rd generation of TCB bonders, which the company has progressively evolved from C2S (Chip-to-substrate), C2W (Chip-to-wafer) to the current ultra-precision, high throughput tool that is scalable for future needs of the industry and customers.
"Thanks to close collaboration with our lead customers, we have very extensive experience with TCB technology and are deeply privileged to be chosen by our customers as the preferred TCB tool for the TC-CUF process," explained Mr. Lim Choon Khoon, CEO of ASMPT's Semiconductor Solutions Segment. "We are committed to push technological boundaries and process capabilities with our next-generation tools that enable exponential scaling in chip interconnect that can directly address our customers' Advanced Packaging and Heterogeneous Integration requirements."
From the perspective of the market and technological needs, the development of the Advanced Packaging and Heterogeneous Integration, especially TCB process, endows AI and cloud computing technologies with extensive future prospects. The train of "Smart Life 2.0" have been turned on and have development advantages in our post-pandemic life. Automation is a new normal. Technologies like cloud computing, the Internet of Things (IoT) and big data become the mainstream. The need of high performance computing system will be spurred exponentially by AI and 5G applications
For details, please go to see official press release at website.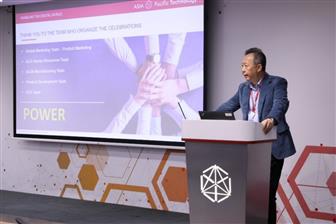 Mr. Lim Choon Khoon, CEO of ASMPT's Semiconductor Solutions Segment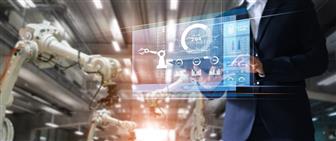 Automation is a new normal. Technologies like cloud computing, the IoT and Big Data become the mainstream
DIGITIMES' editorial team was not involved in the creation or production of this content. Companies looking to contribute commercial news or press releases are welcome to contact us.