375 news items tagged Internet
As China is keenly developing its industrial IoT (IIoT) ecosystems to upgrade and transform traditional industries, Foxconn Industrial Internet, the IIoT arm of the world's largest...

Intel in the second quarter maintained its position as the world's largest semiconductor supplier, although second-placed Samsung managed to narrow the gap due to renewed vigor in...

Taiwan's direct Internet connection with 12 countries (including Hong Kong and Macau) reached bandwidth of 3,325.170Gbps as of the end of second-quarter 2019, increasing 11.59% sequentially...

Nokia has announced that TST (Taiwan Star Telecom) has chosen the equipment vendor's end-to-end (E2E) solution to expand the coverage and capacity of its LTE network to support subscriber...

Foxconn Technology Group has entered a new era after its new chairman Young Liu, who replaced Terry Gou, and a newly-formed nine-member operation committee officially took office...

ARPlanet Digital Technology, founded in 2010 as an AR startup, provides a full range of virtual and physical realities integration solutions. The company is now one of few startups...

Innovative blockchain applications are proliferating fast to usher in huge business opportunities, and among them is the tokenization or digitalization of intellectual property (IP)...

Along with Skyworks and Broadcom as the world's top-3 providers of RF (radio frequency) solutions for advanced wireless devices, US-based Qorvo is keen on promoting Wi-Fi 6 (IEEE...

Taiwan's direct Internet connection with 12 countries/areas (including Hong Kong and Macau) reached total bandwidth of 2,979.743Gbps as of the end of first-quarter 2019, increasing...

The number of Internet users in China increased to 828.51 million at year-end 2018, according to the China Internet Network Information Center (CNNIC).

Apple, Microsoft, Google, Amazon and Facebook are five major Internet service providers of the US. Their relationships with China have gradually turned from collaborations to confrontations,...

Signify (renamed from Philips Lighting) was promoting LiFi (light fidelity), a technology using LED visible light for wireless broadband Internet connection, at an event in Taipei...

Taiwan's Chung Yuan Christian University has established a demonstration production line that comes with R&D and product demonstration centers, looking to assist its entrepreneurship...

Emerging technologies and applications such as artificial intelligence (AI), virtual reality (VR), augmented reality (AR) and 5G have driven server shipment growths in the past few...

Worldwide semiconductor revenues totaled US$476.7 billion in 2018, a 13.4% increase from 2017, according to preliminary results by Gartner. Memory strengthened its position as the...

Industrial PC (IPC) maker Ennoconn, an affiliate of the Foxconn Group, is planning to raise NT$7.2 billion (US$231.12 million) for 2019 with NT$6 billion via issuing convertible bond...

As a heavyweight member in the China semiconductor industry, Tsinghua Unigroup has set ambitious goals of scoring US$100 billion in annual revenues, taking the largest share of the...

IBM is ready for the advent of the Bank 4.0 era by providing banks with system integration and solutions to help them further accelerate banking automation to better offer mobile...

Taiwan's direct Internet connection with 12 countries (including Hong Kong and Macau) reached total bandwidth of 2,352.583Gbps in third-quarter 2018, decreasing 2.36% sequentially...

Southeast Asia's digital economy is expected to see dramatic growth in the coming years, and Taiwan's major electronics makers must grasp the opportunity to become innovative growth...

The progress from Internet and IoT to industrial Internet and industrial IoT involve different development aspects, architectures and applications, and of them, industrial Internet...

Innodisk, a Taiwan-based provider of industrial embedded flash and DRAM solutions, is joining forces with its four subsidiaries and cooperative partners such as SuperMicro to build...

As part of its internal restructuring efforts, Acer is implementing a new project seeking to incubate more profitable subsidiaries that can create more values for society, but it...

PTCom Technology, an innovation development partner of MediaTek, is actively developing IoT devices management systems to help hardware makers with IoT connections, and the company...

With blockchain technology applications gaining momentum for rapid development, bockchain specialists including Acute Angle Cloud (AAC) and Flowchain are aggressively deepening their...
Related photos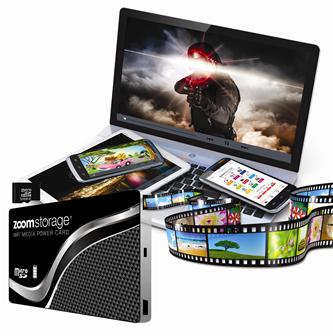 Zoom Storage hybrid powerbank and wireless storage solution
Photo: Company, Tuesday 30 June 2015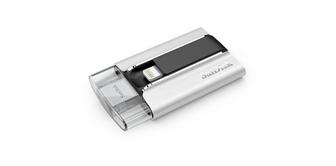 SanDisk iXpand Flash Drive
Photo: Company, Wednesday 19 November 2014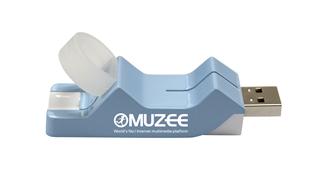 Muzee ICD-7
Photo: Company, Thursday 18 August 2011
Related news around the web