After hitting a new high in monthly shipments last month, the global top-5 notebook brands saw their combined shipments slip more than 10% sequentially in January due to seasonality and the fact that component shortages have shown no improvement.
Hewlett-Packard (HP) had better shipment results than its peers in January due to increased shipments of consumer models and Chromebooks. Lenovo saw a sharper decline sequentially than competitors in the month as seasonality had a major impact on the Chinese brand's entry-level to mid-range product shipments, Digitimes Research's numbers show.
Dell's shipments went down nearly 20% on month due to unsatisfactory sales of Windows-based models and Chromebooks in the enterprise segment.
The top-3 notebook ODMs together witnessed an 18% on-month decline in January shipments. Wistron's shipments dipped only less than 10% on month thanks to Dell increasing the proportion of its outsourcing to the ODM.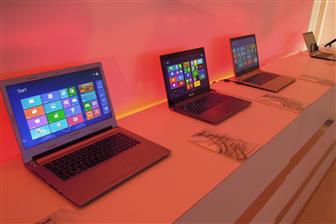 Notebook shipments to decline on month in January
Photo: Digitimes file photo